The 3 Reasons Why 'Breast Is Best' Actually Isn't True
This post may contain affiliate links. As an Amazon Associate I earn from qualifying purchases.
Oh, the mama wars I have seen on this topic.
"Breast is best" or "fed is best".
Actually, neither of those phrases are particularly helpful. Neither of them allows for a holistic outlook.
There is so much more to this issue than a simple catchphrase can cover, and here's why:
1) We're All Unique
Breastfeeding is not a 'one size fits all' thing. We're all unique.
We all come to motherhood with different stories and backgrounds. The experience of childbirth is so vastly varied from woman to woman that it in and of itself it starts our journey of motherhood off uniquely.
Anatomy can be different, emotions vary, and we all have different health statuses.
Not only are we unique, but our babies are too. Some are born early, some late, and some right on time. Some are born with a strong instinct to breastfeed, and others not so much.
We're all different which makes a phrase like "breast is best" completely absurd and irrelevant.
In a day and age where we are constantly bombarded with the idea of being accepting and non-judgemental of differences in each other, this whole campaign seems to be the complete opposite.
Breastfeeding is great. It is wonderful. It is the biological norm. But, it is not the be all and end all when it comes to parenting.
2) It Isn't Holistic
Breast is almost always best if you're looking at it from a nutritional standpoint. However, there is SO MUCH MORE to bringing up a child than what they have to eat.
The simple fact is, breast is not best if the mother is filled with anxiety and not enjoying the relationship. Breast is not best if your baby cannot get enough milk. Breast is not best if it is inhibiting the mother-child bond.
And it can do that. I know, because I had first-hand experience.
I bonded much more quickly with my second child who was bottle fed from day two than I did with my first because I wasn't an anxious, worried mess who resented and dreaded every feeding. (Read my story –> HERE)
While I understand what the intention was when the 'breast is best' campaign was formed, the truth is, it isn't a holistic statement.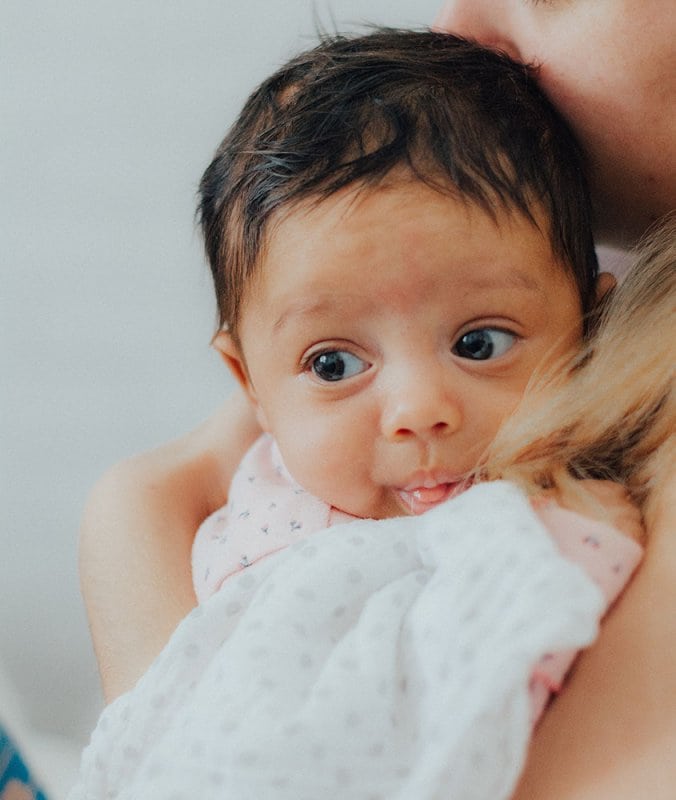 I find this absurd because as a health care professional, the basis of assessment is formed upon the idea of a holistic outlook. Yes, breast is best nutritionally, but it has been made out to be some kind of magical bonding process that simultaneously gives your child the best immune system and start in life.
In some cases that can be true, but not all.
The benefits of breastmilk have been blown out of proportion which in turn has resulted in mothers feeling as though they're feeding their children absolute junk if it isn't breastmilk.
3) It Divides
Breast is best divides. It just does.
I know that was never the intention of the campaign, but that is what it has ultimately achieved. It has pitted mothers against mothers and put a strain on the relationship between health-care provider and the mothers they are caring for.
I have seen the ugliest of comments shared on Facebook from both sides of the argument.
So, what should we be doing if this is the result of the 'breast is best' campaign?
Well, let's do away with the catchphrases. Let's provide mothers with the support they need. Let's make lactation consultants readily available to anyone who needs them. And most importantly, let's listen.
Let mothers be heard.
Don't push your views and judgement upon another woman. Instead, hear what she's saying and provide her with the help and support she requires.
Putting Things Into Perspective
I have two children. The first was breastfed until almost 6 months of age. The second was weaned onto formula within the first week of her life.
You know what?
They are both, happy, healthy, thriving children that are securely attached to me. No stranger could ever point and tell me how each was fed during their infancy. The guilt that is plaguing mothers about how they have chosen to feed their babies needs to stop.
Breast isn't best, and fed isn't best. What is best is a thriving mother-child relationship where both parties are happy and healthy.
End of story.
The BFBN
This week the ladies of the Babywise Friendly Blogging Network are writing on the topic of feeding your baby. Below you'll find the posts for each lady, and they're labelled as to when they'll be live. Enjoy!
Find encouragement if you're struggling to breastfeed in this post from Val. She battled through several challenges and yet was able to continue breastfeeding.
Kim brings up some very interesting and valid points in her post regarding twins and breastfeeding. Why do we have a standard for singletons and another for multiples?
Breastfeeding on a schedule is not the popular way to do things these days. However, it can be done successfully and have many benefits. Find out what they are in Katrina's post.
There are not many mothers that don't experience some challenges when they first begin their breastfeeding journey. Natasha offers great advice and suggestions for making it through those first few months.
While exclusively pumping may sound like the easy way out to some people, the reality is quite the opposite. Caitlin shares the truth behind what it is really like in her post.
Having breastfed three children and now bottle feeding her fourth, Emily has put together a really helpful post about the pros and cons of both experiences. I love how non-judgemental and honest she is about each experience being unique.