How To Have A Happy Marriage When You Have Small Children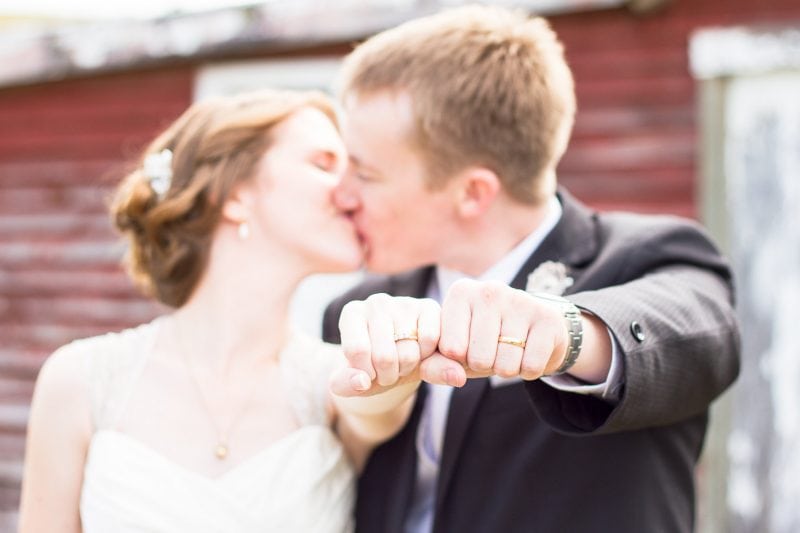 This post may contain affiliate links. As an Amazon Associate I earn from qualifying purchases.
Mamas, I'm not a marriage expert. I'm here in the thick of it.
Y'know, two toddlers, one just 18 months younger than the other. My days are full and crazy.
Most evenings I barely have anything left to give.
My marriage is still new in the scheme of things at just close to 4 years old. But, in those four years, we have moved 3 times, bought our first home, renovated a lot of that first home, and had two babies.
What have I learnt about marriage during that time?
Well, loving another person has to be intentional.
My marriage is happy but that has taken work. I have a wonderful husband that steps up when I just can't and loves me when I can only see myself as unlovely.
For that, I am deeply grateful.
Every marriage is unique, but I believe the 5 points below can truly help you learn how to have a happy marriage when you have small children.
I know that they've worked for me!
*this post contains affiliate links
1. Greet Each Other
Let's be honest. There aren't many times during the day when a mother isn't busy doing something, but the 'dinner hour' is generally the most hectic.
Children are whining for food, you're trying to get dinner prepared, and your head is just FULL.
Then, in walks your husband and your first instinct may very well be to pass those little offspring of yours to him so you can continue cooking in peace.
I encourage you to first stop.
Stop whatever you are doing and greet your husband. You've both had full days. You've both been working hard.
Remind yourself how nice it is to be acknowledged and then do the same for your husband.
I also love the concept of 'couch time' from the book On Becoming Babywise. It essentially recommends mama and daddy spend an amount of time just catching up on the day.
It advocates making your marriage a priority and teaching your children to recognise that the relationship that their parents have is the core of their home.
2. Be Loving
This is such a simple concept and yet it can be really difficult to put into practice because it usually means going against our selfish nature.
I may be the only woman who has ever done this (I doubt that) but in the past, if I don't feel 'loved' by my husband, I become somewhat of an unpleasant person.
Somehow I thought that by being unpleasant he would eventually 'get the message' and decide to start to be loving again.
Wrong.
He didn't get anything.
And then I finally had a lightbulb moment and figured out that:
if I wanted my husband to be loving towards me, I needed to be loveable.
Who wants to be loving towards someone that is being nasty and sulky? So, I put it into practice, and I can assure you, ladies, it works.
3. Be Intentional With Your Time
You know how once upon a time it was so romantic to get dressed up and go out for dinner?
Yeah, me too.
When people recommend date nights for married couples, I agree that they're important. However, I'm so dog tired by the end of the day that there's just no way I'm interested in getting dolled up to go out.
Regardless, it is still vital to spend some quality time with each other. It is too easy to get distracted by our own things and forget to just be with each other.
Date nights for us are usually just a movie (we watched THIS one recently, and loved it!) and some snacks at home.
Again, it is so simple, but it has made a BIG difference to our marriage.
4. Communicate
Talk to each other.
Don't expect your husband to know what you are thinking. Don't expect him to preempt all your needs.
Talk to him frequently about where you're at and what you need. Let him know you appreciate him.
Make healthy communication a habit in your relationship and it will save you so much heartache and drama.
5. Be Honest
As a mother, there is so much pressure to have everything under control.
Half of that pressure is self-inflicted, dare I say.
I know that when I was struggling postpartum (read more –> HERE), the biggest turning point for me was when I finally spoke to someone and was honest about the fact that I just wasn't coping.
Having frequent, honest conversations with one another will mean you can share the 'life load' more equally and lead to fewer arguments over preconceived ideas and expectations.
---
Like most worthwhile things in life, marriage takes work.
It takes sacrifice.
However, it gives joy, security, and love.
I hope these five tips help you as you seek to grow closer to your spouse. Try your best, and remember to give yourself grace, mama.
---
Today the ladies of BFBN (Babywise Friendly Blogging Network) are sharing their thoughts on the topic of love. See what they've written by clicking on the links below: