Week One: Charlotte's Newborn Summary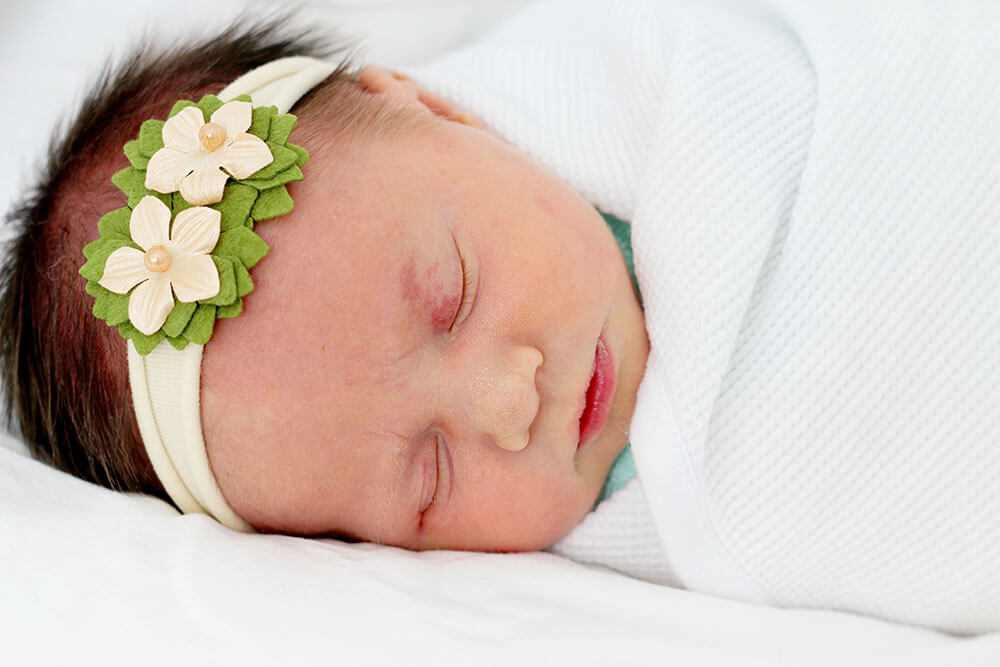 This post may contain affiliate links. As an Amazon Associate I earn from qualifying purchases.
I'm going to need to write these summaries up as the week progresses.
Why?
Well, with baby brain and the chaos that comes from caring for 3 kids, my memory is kind of working as well as Dory's.
For real though, I'm struggling to remember all the details from Charlotte's first week and as I'm writing this, she is only 11 days old!
With all that said, I am going to be doing weekly updates, at least for the first couple of months.
Things change so quickly and I know that personally, I have found reading other newborn summaries to be particularly helpful.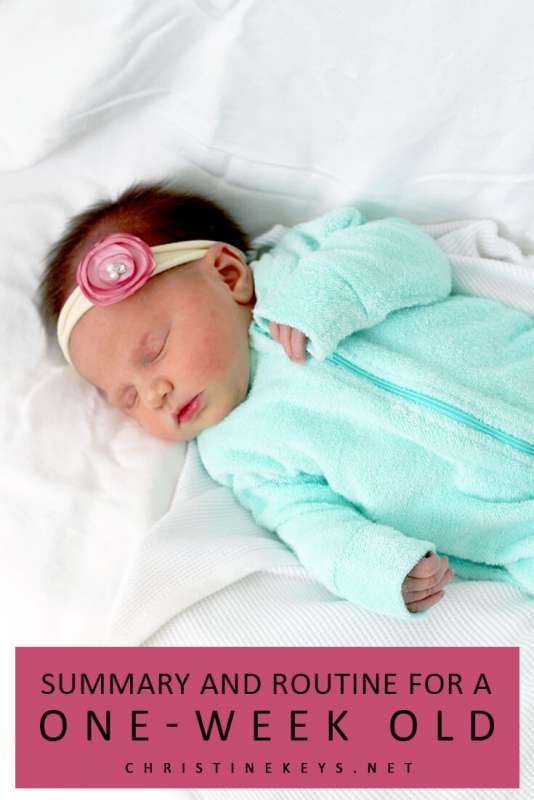 Newborn Baby Update: Week One
How I'm Doing
Before we get into how sweet Charlotte did during her first week, I thought I'd also take this opportunity to give you all an update on how I'm doing.
I hadn't thought too much about what the postpartum experience would be like because I was just so eager to not be pregnant anymore.
Thankfully, it hasn't been overly difficult thus far.
Yes, there have been discomforts and challenges. All the fun postpartum stuff like engorgement, cramping, etc.
Breast pads are a must during this time. You can actually get these ones for FREE! Just use the coupon code: CKZER0
However, generally speaking, I've coped much better than I did after my previous two pregnancies.
I guess there is not just one reason why, but I would say it has a lot to do with how the birth went and also the fact that this is my third time doing this.
Because of that, my anxiety levels have been far lower and I've not been near as stressed.
Emotionally
Let's start with emotions because let's be real, they are all. over. the. place. postpartum.
As you can imagine, I was full of all the 'warm fuzzy' emotions as we brought her home. I was also so glad to not be pregnant anymore.
It took a couple of days for reality to set in because it honestly all felt like a dream.
Read –> When Things Happen Quickly | Charlott's Birth Story
I would go to sleep at night and imagine waking up and still being pregnant.
It all seemed far too perfect. But, it was and is real life and we have been abundantly blessed.
Generally speaking, I've felt fairly balanced as far as emotions go. I got the typical day 3 blues but I could see them for what they were.
I just didn't want any visitors that day, so I kept to myself in my room and rested as much as I could.
Other than that, I haven't felt particularly snappy or short-tempered. I think a lot of that has to do with the fact that I've gotten more sleep this time around.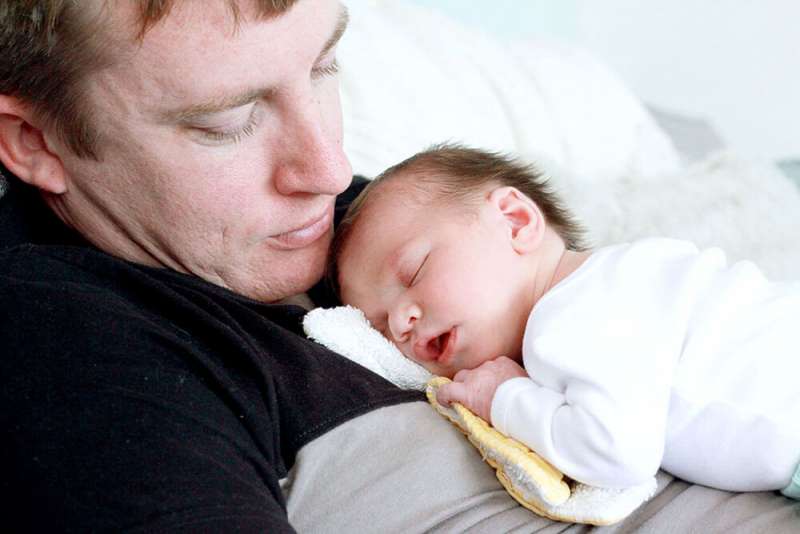 Physically
Physically, I've done really well. I didn't have any tearing or even grazing following her birth.
That made a huge difference as far as pain levels go. However, I have had a lot of back pain and pelvic pain.
It appears that my SPD has flared up again after settling down near the end of the pregnancy.
I did alternate ibuprofen and paracetamol for the first several days, mostly because of the after pains I experienced.
They say they get worse with each baby and they're not wrong! The first night Charlotte slept great, but I was kept awake by the afterbirth pains.
They lasted all week but did fade in intensity and frequency as the days went on.
As you might already know, I decided that I was going to formula feed from practically the get-go.
I did nurse Charlotte in the hospital right after she was born and then a couple of times at home. However, we quickly moved on to formula exclusively.
Read –> 5 Tips to Make Formula Feeding Easier
My milk started to come in on day 3 and I was engorged for a good 2-3 days. I used ibuprofen to manage the pain, and then a combination of peppermint essential oil and cabbage leaves to help dry up my milk.
Thankfully, I didn't get as engorged as I did with Jack and Annie because I barely nursed Charlotte, but it still wasn't a comfortable experience.
I took lots of time to rest during the first week. I could get up and do a couple of things but would tire very easily. So, I listened to my body and tried to rest as much as possible.
All About Charlotte
Time to talk about Charlie! She was a perfect little newborn during her first week and met all her milestones right when she should have.
Feeding
Charlotte came out looking for food. Seriously.
She was trying to latch on within just a couple of minutes of being born. She nursed well the couple of times that we attempted it, but she also took to the bottle really well too.
Generally speaking, she was feeding every 2-4 hours for the first few days. I did have to wake her at 4 hours overnight for the first 2 nights otherwise she would have slept too long.
We started with 20mls of formula and over the week she pushed that to more like 50mls.
Of course, a schedule isn't really something at this age, but this is what we will be aiming for in the coming weeks and honestly, she stuck pretty close to it all by herself.
Newborn Baby Sleep Schedule: Week One
6:30 Desired wake time
9:30 Feed
12:30 Feed
3:30 Feed
6:30 Feed
9:30 Bedtime Feed
Usually, 2 night feeds.
Sleeping
Annie was my sleepy baby. She barely had any wake time until she was closer to 10 weeks. Jack woke up to the world at 3 weeks and had major FOMO thereafter.
Charlotte seems to be somewhere in the middle. For the first week, she was very sleepy.
The first several days we barely saw her eyes open at all. However, near the end of the week, she started to have some awake time.
Sleeping was good for a newborn during the first week. She had a couple of night where she was unsettled, but she wasn't awake and screaming.
It was mostly due to passing meconium and also a night where she was just gassy.
During the day she mostly slept on us or in the rock n' play. Shane and I both loved the cuddles and the time of them being able to sleep anywhere and through anything is so short.
Adjusting
For the first two days, it was just Shane and me at home with Charlotte.
My parents had taken the two older children for a couple of nights so that we could get settled in. I was very grateful, but oh how I missed them!
Charlotte was born on Sunday afternoon and the big kids came home on Tuesday. It was lovely to have our family all together.
The older two did really well with her. There has been no jealousy so far. In fact, they're both rather obsessed with her.
If anything, we're having to keep an eye on them because they're both rather demonstrative in their affection.
Sleep Training Methods
So, if you know me or have visited my blog before then you'll likely know that I'm a huge lover of routines for just about any age and stage.
The first few weeks of having a newborn are definitely a time of flexibility and adjustment. However, I still like to start working towards our goal when possible.
With Jack, we used the Babywise method and with Annie, we used a combination of that and Moms on Call.
Read –> What You Need to Know About Babywise
Read –> What You Need to Know About Moms on Call
This time around we're sticking with the Moms on Call routine for the early weeks at least. I'll likely change things up in a couple of months and work towards implementing a dreamfeed.
My babies have all slept through the night before 3 months with a dreamfeed, but they do need that extra top up to make it through the night. Usually, by 4 months they've been ready to drop it.
That is the plan at this stage but as is the case with babies, things can change in a heartbeat so we'll see how we go.
Products We've Bought
I haven't spent a lot on Charlotte when it comes to clothes, etc. We're still overflowing with that stuff from when Annie was a baby.
However, there were a few more luxury and practical items that I splurged on this week. First is the Boon drying rack.

Because we're bottle feeding this purchase made a lot of practical sense. Besides that, Charlotte was gifted some money and so we used it for this.
I got it from Farmers because they had 50% off, but I've also linked it below.
Next was the AngelCare movement monitor. I've been so relaxed with everything else, but for some reason, I've stressed about her when she's sleeping.
Purchasing this has given me the peace of mind that I was after.

We also purchased an additional camera for our Oricom video monitor. We've used it for several months in the big kid's room and have loved it. It just made sense to get another camera.
It just made sense to get another camera.
That is all for this week.