Week Eleven: Charlotte's Newborn Summary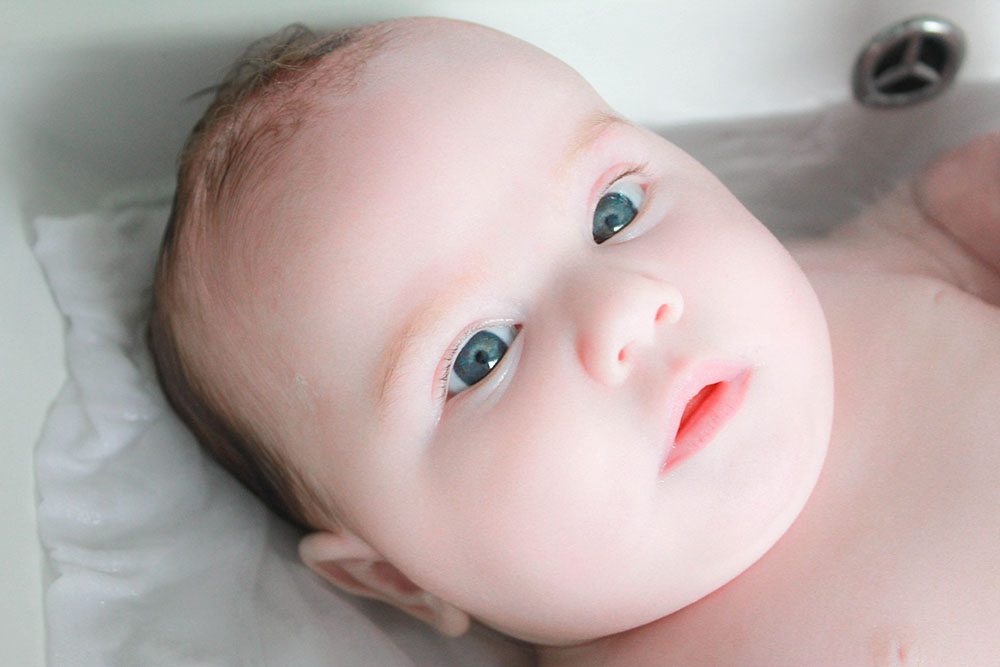 This post may contain affiliate links. As an Amazon Associate I earn from qualifying purchases.
This week was crazy!
We celebrated Charlotte's first Christmas, and although it was wonderful, the feeding issues that we had in week ten and those previous to that only continued and reached a climax.
I am so thankful that while we went through some big challenges and stressful situations, we also seem to finally have found the reason behind Charlotte's unwillingness to feed.
Keep reading to find out what happened.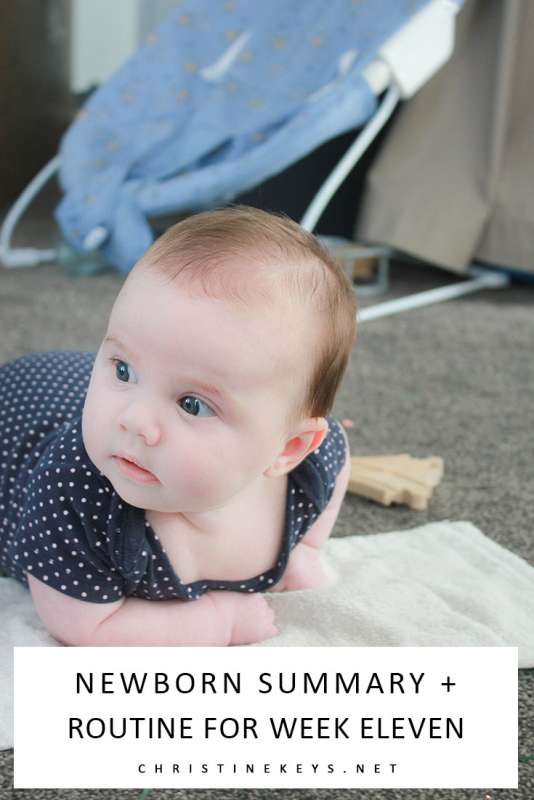 *this post contains affiliate links
Feeding
If you've been following these updates then you'll know the ups and downs we've had with feeding Charlotte.
We tried many different things and all of them seemed to work for a day or two, but nothing was permanent.
It all came to a head this week when Charlotte flat out refused her first two feeds of the day. And it just so happened that it was Christmas.
I can't tell you how stressful it was. I just sobbed into Shane's chest while repeating, "why won't she drink?!".
We suspected it was due to the taste of the hypoallergenic formula (that stuff STINKS!).
My brother and sister-in-law were in town for Christmas and thankfully had some extra formula with them. My niece is several months older than Charlotte but uses the same brand.
We arrived at my in-law's place for Christmas lunch and Charlotte guzzled down an entire bottle in just a few minutes.
She continued to do the same for the rest of her bottles that day and I assumed all was fixed because we were back on the usual formula.
Unfortunately, that wasn't the case.
The next day Charlotte started refusing her bottles again. I was so frustrated and sad.
I felt as though I was failing her somehow because I couldn't figure out what on earth was wrong.
And then, I Googled 'baby feeding aversion'. Finally, I had an answer…
Baby Feeding Aversion
In a mother's forum online I stumbled across a discussion around babies that had feeding aversions and how they were overcome.
A book was recommended and after reading a few reviews, I decided to go ahead and purchase it.
I couldn't be more grateful because following the advice and recommendations in that book has drastically improved Charlotte's feeding habits.
The book is – Your Baby's Bottle-Feeding Aversion: Reasons and Solutions.
It is written by an Australian nurse with over 20 years of experience in helping parents solve their baby's feeding aversion.
Essentially, what had happened was that Charlotte's aversion to eating started as a result of reflux. However, after that was treated the aversion remained because I was pushing her to feed more than she was comfortable.
I never intended to 'force feed' her. It came from a place of wanting her to get her necessary nutrients.
Unfortunately, it resulted in a vicious cycle.
She didn't want to feed so I would force the issue, which only resulted in an increased aversion.
However, after following the recommendations found in the book, Charlotte's feedings improved very quickly, even after just one day.
I only wish I had found this book and the advice in it sooner.
Routine
Charlotte's routine was a little all over the place this week with Christmas and then also her feeding issues.
I did attempt a 3.5 hour schedule for a couple of days before we found out the real reason for her disinterest in feeding.
She actually did okay with it, but I still felt she was a bit young for it yet, so we reverted back.
6:30 Desired wake time (I tried my best to feed as close to this time as possible)
7:30 Nap
9:30 Feed
10:30 Nap
12:30- Feed
1:30 Nap
3:30 Feed
4:30-35 Nap
5:50 Cuddle Time
6:15 Bath
6:30 Feed
7:00 Bedtime
10:00 Dreamfeed
Wake Time
Charlotte was quite fussy during her wake times this week.
I wouldn't be surprised if it was a result of her not feeding enough, but it could also just be newborn fussiness.
I would rotate her between the bouncer, lying down, and being held.
Often times, she was happy when someone would get right up in her face and chat with her.
Everyone loves her smiles.
Sleeping
Charlotte's sleep continued to be great.
She didn't wake up early in the mornings and her naps were fairly good.
Sometimes she struggled with the afternoon nap, but that isn't a new issue.
Christmas
I realized I didn't take a single picture of Charlotte on Christmas day, but it was because she spent the vast majority of it sleeping!
Because she didn't feed well in the morning, she didn't nap well. So, when we arrived at my in-laws and she finally fed, she was then ready for a couple good, long naps!
Regardless of the stressful morning, it was still such a precious Christmas with our three children.
I'm only even more excited for Christmas next year when Charlotte will be over a year old and won't sleep through most of it!
Until next time!