13 Two Under Two Must Haves that You Need to Know About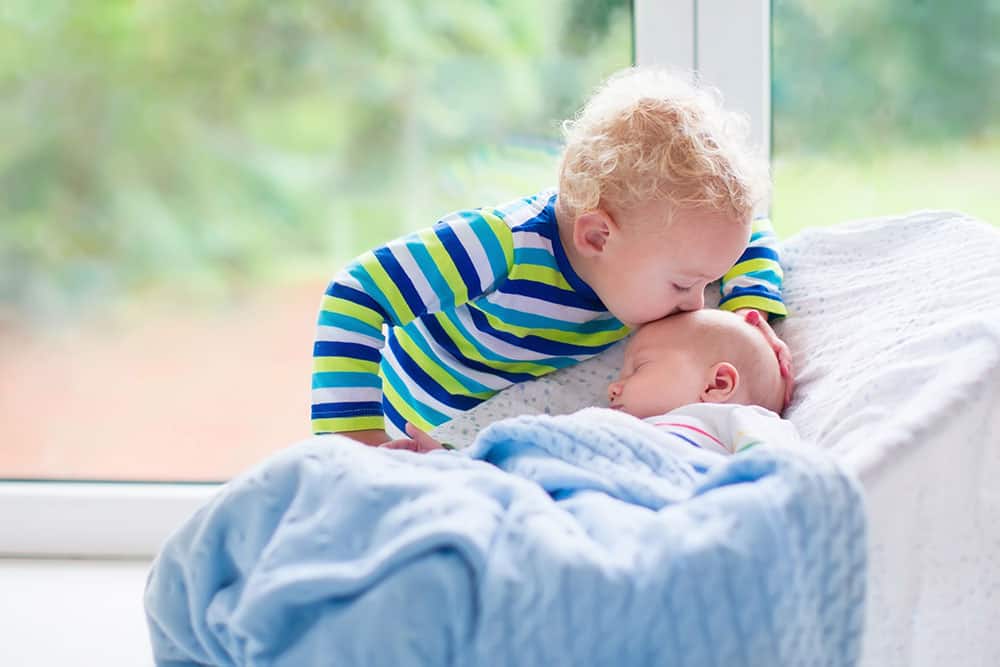 This post may contain affiliate links. As an Amazon Associate I earn from qualifying purchases.
There are definitely some two under two must haves that will make life easier for everyone (but mostly YOU).
A happy mama is going to make for happy babies!
I'm not a big believer in baby gadgets but there are somethings that are hands down going to save your sanity.
Plus, many of these I've continued to use for years after leaving the stage of two under two.
I now have three children and my last two are 2 years apart (almost to the day). The suggestions below are definitely still relevant and usable.
You'll also find some really helpful advice in this post about managing life with two under two.
Two Under Two Must Haves for Making Life Easier:
A lot of the items on this list are things this that help you contain your children.
The truth is, you need them to be safe and easy to grab in a split second. Also, teaching your toddler to come when called is something to really work on as much as you can.
Aside from that, it comes down to practicality and just being able to function without becoming burnt out.
All of these items will go a long way towards helping with that.
#1 Backpack Diaper Bag
You may have done just fine with a regular shoulder diaper bag when you had just one baby, but you're basically gonna have two now, so it is time to invest in a backpack.
Having the option of carrying a diaper bag hands-free is amazing and will help you SO much!
Don't worry, there are plenty of super cute backpack diaper bag options out there so you don't have to sacrifice style for practicality.
This one is cute AND under $50!
I think you'll be amazed at just how versatile backpack diaper bags are.
You also don't have to spend a fortune.
Jujube has some gorgeous options. Check out what they have to offer in their 4+ star rated selection HERE.
#2 Baby Carrier
Now I'll be honest and say that I'm not a huge baby-wearing fan. Not because I'm opposed to it, but just because I didn't always have a big need for it.
However, I did babywear a lot when out and about with my two little ones.
It is just super practical because you can put your toddler in a cart or stroller and have everyone safe and warm.
Around the home, you'll likely get a lot of use out of a baby carrier when you're dealing with the witching hour or you just REALLY need to vacuum but the baby absolutely MUST be held.
I love soft carriers like the K'tan or Moby wrap for the early days, but structured carriers are also great for when they're a little older.
#3 Double Stroller
Double strollers definitely are not just for twins. I used mine a lot when my two were little! I'm definitely more of a fan of the stacked strollers instead of side-by-side.
This is because I used mine a lot when going into stores and the side-by-side would have just been too big.
It is also a really great option to invest in something like the City Select double stroller where you can start out with an infant car seat attachment and then change to a regular seat as your youngest grows.
They have so many options to customise, it is pretty amazing! I love that you can even add a riding board for older children.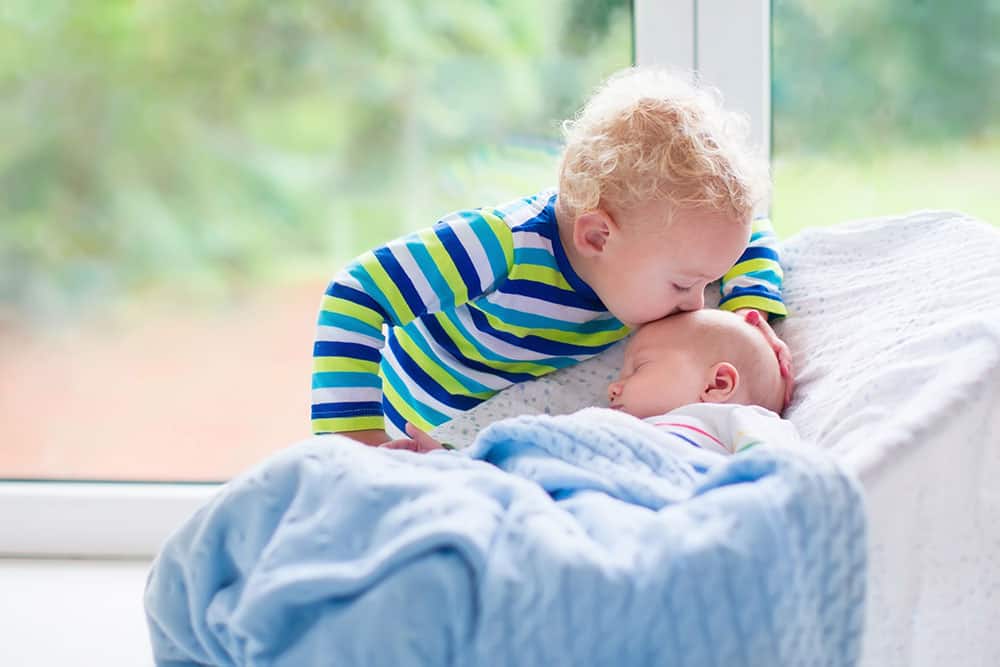 #4 Portable Bassinet
Having the ability to move your baby from room to room is super helpful, especially in those early days.
I loved having a bassinet on wheels!
Often times in the beginning when I was up a lot at night, I would just bring my baby's bed to the living room and I'd sleep on the couch in between feeding and settling her (don't worry, it was comfy).
It also made it easier to keep an eye on both kids at the same time because I could just have the baby sleep in the living room during the day.
Of course, that didn't last forever, but I used our bassinet in the same way for our third baby, so I stand by the recommendation.
You can find some great portable bassinet options HERE.
#5 Slow Cooker
Getting dinner on the table can be a real challenge when you have kids, let alone two under two!
I found that using a slow cooker was a genius way to make sure my family was going to have something nutritious and nice to eat for dinner.
Soups and casseroles are super quick and easy to make and you can do it in the morning and rest in the knowledge that you dinner-making job is DONE.
You can tick one more thing off of your mental load.
✅ Here are some great slow cookers that are both affordable AND have a minimum 4 star rating on Amazon.
#6 Instant Pot
Now I have never used one of these but oh my gosh! I WISH I had one when I had two under two.
I heard a food blogger on a podcast the other day say that you can go from frozen chicken to dinner on the table in 30 minutes.
Oh how amazing that would have been for those days that I forgot to take meat out to defrost or just ran out of time in general.
This one HERE is Amazon's choice, but you can find a whole bunch of highly rated ones HERE as well.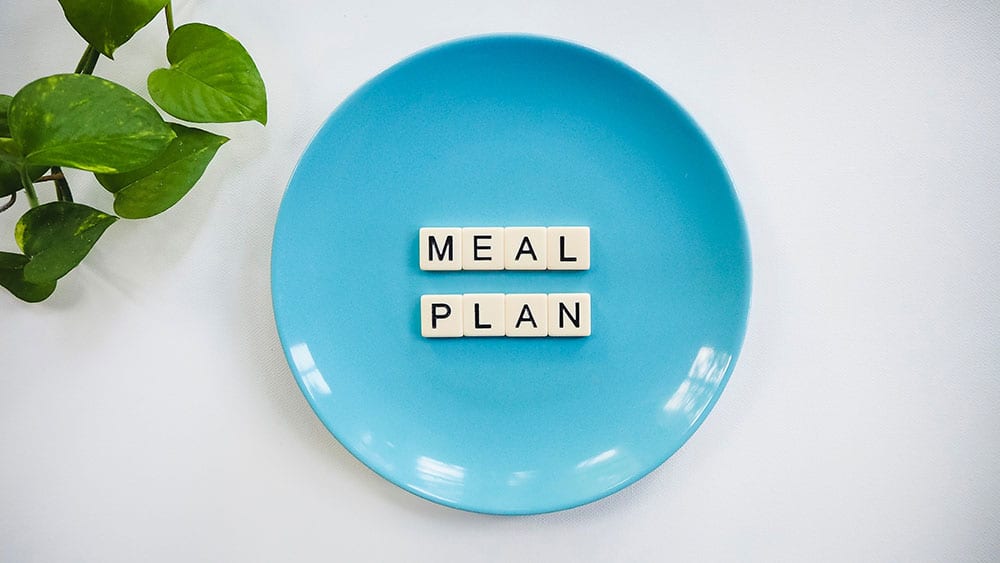 #7 Meal Plan
I have this amazing shopping system where I meal plan (and shop) a month at a time.
It takes me so little time and I've been using that system since I was pregnant with my second.
I swear it SAVED me when I had two under two and I've continued to use it now that I have three little ones.
You can check out how I do things in THIS post.
Being able to sit down once a month (or week if that suits you better) and meal plan takes a whole lot off of your mental load.
You won't be having to wonder what to cook for dinner every night. Instead, you just follow what is written down on the calendar.
And don't worry about being restricted. There are definitely days where I switch things up because I just don't feel like eating that particular meal.
It all works itself out in the end.
#8 Online Shopping
Along with having a meal plan, I highly suggest doing some online grocery shopping if you have the option available in your area.
We used the delivery option after the births of our second and third babies, but otherwise we just do click and collect.
It is amazing not having to drag all three children out to the grocery store and instead just pick up the order.
#9 Video Monitor
I cannot even imaging not having a video monitor. Being able to play with your toddler and have eyes on your sleeping baby is so helpful!
In truth, I've actually found the monitor to be the most useful for keeping eyes on my toddlers.
Once they can move and get out of bed, they tend to get into trouble and you need to be able to watch them closely.
Here are several options of video monitors worth checking out.
I definitely prefer monitors like this one with a pan and tilt camera (especially for moving toddlers!). However, this type of monitor is also totally great.
#10 Toddler Clock
Introducing a toddler clock to our son around 18-months of age was one of the best decisions we've made.
It taught him to stay in his bed/room until the correct time and saved me a lot of extra work.
Of course, it is not going to work if you don't teach your toddler to abide by your rules, but when used in combination it is genius!
We still have our toddler clock in our big kids room and it gets used daily. Once my eldest is learning how to tell the time, he can still use it because it also has a digital clock.
This is the one that we've used and loved (seriously, zero complaints and it is easy to customise settings).
Here are several other great options that are widely used. I've heard some really great things about the Hatch Baby Rest and will likely invest in that once our youngest is older enough to need one.
#11 Entertainment
Keeping your toddler entertained is going to be a great asset to you, especially in those early stages where you need to feed the newborn every couple of hours or so.
Here are a couple of things that I found really helpful:
Toddler Activities
Have a bunch of go-to toddler activities that you can pull out when you need them.
Here is an amazing list that'll give you some great ideas!
Books
When my kids were really little, I often found it helpful to have piles of books near to wherever I would feed the baby.
Related: 40 of the Best Board Books for Babies
That way I could hand them to my older child or read them to him while I fed the baby.
I've done a couple of reviews of these really beautiful children's books by Chrissy Metge which you can find here and here.
She recently sent us her latest book and we were in love from the get-go!
Just a little disclaimer…the book was sent to us free of charge, however all opinions are my own.
Here's a sneak peek of just how beautiful her latest book is.
You'll always find the illustrations to be stunning, the storyline sweet and imaginative, and the quality amazing.
You can find more of her books HERE.
#12 Baby Gate
If your eldest child is still young enough to get into mischief when not in your line of sight then getting a baby gate installed will be super helpful.
Again, I used this most when I was feeding the baby and needed my toddler to stay contained.
There are all sorts of options out there, but this one is a great one to check out first.
#13 Routine
This last one is definitely optional because I know that not all families work the same.
However, for the sake of my sanity, I NEEDED my children to be in some kind of routine.
Of course, it was flexible to accommodate growth spurts and whatever other disruptions came along, but it was there all the same.
It meant for time alone for me when I needed it and generally happy children.
And with all these must haves that I've listed, also remember that it is so important to take care of yourself. No amount of gadgets and gizmos can make up for genuine self-care.