A Simple and Easy Preschool Homeschool Routine
This post may contain affiliate links. As an Amazon Associate I earn from qualifying purchases.
Coming up with a preschool homeschool routine that engages your child but also allows you to give your attention to your other children can be challenging.
I know it was a bit overwhelming for me when we first started, however, several months in and we've found our groove.
If you're a mom wishing to start homeschooling your preschooler but are not sure how to fit it into your day, this may just be what you're looking for, so keep reading…
How to Start Homeschooling Your Preschooler
Before we started homeschooling a few months ago, we had done absolutely no formal school work with our son.
He played all day every day. Any learning he had picked up was just through every day living.
While we were excited to start school with him, I wanted to make sure that it was fun and engaging, especially because we were starting him young.
There's really no need for any kind of formal education until closer to age 6-7.
The whole "they need preschool so they're prepared for kindergarten" is something that our society has fostered. It isn't actually going to impact them where it really counts – which is what they'll be able to achieve once they're adults.
We didn't start homeschooling our son at age 4 to prepare him for the next stage in schooling, but simply because we felt he was ready.
So how did we start?
Gradually…and with an open mind.
We introduced a little bit more every week until we found what worked best.
Our Curriculum Choices
The curriculum was one of the things that I spent the most time researching.
I wanted something wholesome but not overly intense.
You can read more about what curriculum we're using in this post, but our biggest focus has been reading and literature.
We won't be starting math until next year.
Getting Out of the Classroom Mindset
A huge thing that many homeschooling moms get tripped up with is living in the classroom mindset, especially if you yourself attended traditional school.
The issue with running your homeschool just like a classroom is its lack of flexibility.
We have our son who is 4, a 3-year old daughter, and a 1-year old daughter.
There are some subjects that aren't all that difficult to teach with a baby around, but there are others that are more challenging.
Being stuck in the mentality of having to run things on a classroom schedule just wasn't going to work for us.
School doesn't have to start at a specific time. It also doesn't even have to be done all in one sitting. In fact, I know of some homeschoolers that do school in the afternoon/evening instead of in the morning.
Once I got my head around how to fit schoolwork into our day without worrying about a specific classroom schedule, it really helped.
Our Typical Preschool Homeschool Routine
Let me share with you what our typical homeschool day looks like:
8 AM – I do Bible & literature read aloud to the children while they eat their breakfast
10 AM – I help Jack with Reading Eggs while the baby is napping and little sis is doing Independent Playtime.
10:15 AM – Both older kids grab a snack and then we sit down to do some school (baby is still napping). Jack does a lesson or two from The Good & The Beautiful Pre K Language Arts while Annie colours a picture.
6:30 PM – I take Jack and we sit quietly together and go through a lesson from the book Teach Your Child to Read in 100 Easy Lessons. He also reads a page or two from the Abeka Beginner Book set.
All in all, we do maybe an hour of school total per day and it works super well. Often times during his afternoon quiet time, Jack will do another lesson from Reading Eggs because he loves it so much.
If I didn't work then I could easily do Jack's school with him from 1-3 PM, but as well as having to work, that's also my break during the day where all the kids are quiet and occupied.
Once the baby stops having a morning nap, I will transition her to Independent Playtime and we'll likely stick with a similar homeschool schedule.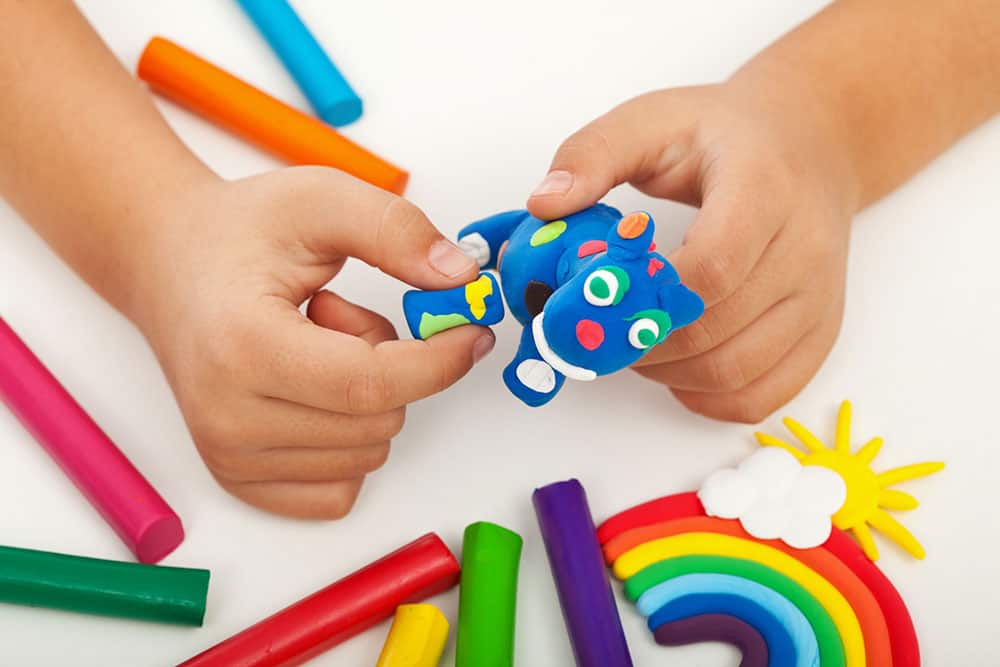 The Benefits of Starting Slowly
As I mentioned previously, there's no rush to get your kid to sit down for a full school day. There will come a time for that (although, probably never exactly like a traditional school).
There are so many benefits of starting off slowly.
You can really foster a love for learning. By getting to know your child and how they're coping with the information you're giving them, you can make the decision to pull back or push them on.
When we first started Jack he could only really make it through half a lesson. Now, just a few months later he is more than happy to power through 2 lessons a day.
He loves school and while there are definitely times where he shows frustration (don't we all when we're learning something new?!) by going slowly it has helped to strengthen his character and trust that he is able to do more than he gives himself credit.
I wasn't sure how homeschooling would look for us or how I would feel about it. Thus far, all I've felt is joy and excitement watching my child grow in leaps and bounds. I can't imagine missing out on this.