Jack's April 2018 Summary (3 Years, 1 Month)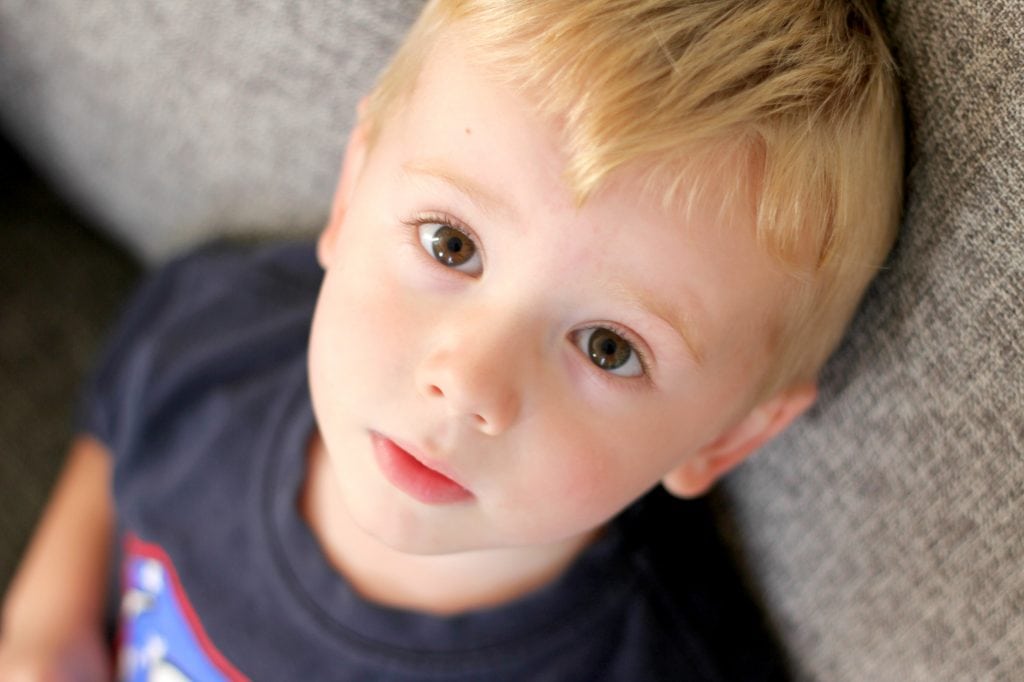 This post may contain affiliate links.
If you've kept up with any of my social media then you should have seen that we are expecting baby #3. Because of this, April was not an easy month for us as a family. I was sick. So sick. We were all challenged by the change in routine and my limited abilities. However, Jack did well and is very excited to be getting a new sibling. 🙂
*this post contains affiliate links
Routine
No change.
7 DWT (Desired wake time)
7:30/8 Breakfast
9-10 Independent Playtime
10:30 Snack
11:30/12 Lunch
1-3 Nap
3 Snack
5:30 Dinner
7 Bed
Sleep
We changed things up big time this month by moving Jack into Annie's bedroom in preparation for the arrival of baby #3. (Find out more about the baby –> HERE). Apart from the occasional night away from home, the children had never shared a room before so I was a bit anxious about how things would go. In actual fact, Jack's sleep has been completely unharmed. He actually falls asleep quicker than before and makes fewer excuses about going to bed. Who knew he'd love sharing a room so much?
Eating
Last month Jack had a tummy bug. Once that was over, he thoroughly made up for his lack of appetite by eating like a horse for about a week.
Nap/Rest Time
Jack only skipped his nap a couple of times this month. He usually sleeps for about an hour. He did miss his nap twice in a row when he was staying with his grandparents and the result was not pretty. He definitely still needs a regular nap time.
Chores
We've been working on teaching Jack how to tidy up effectively since he was little. Our fruits are finally beginning to pay off. Jack does well with tidying now and loves to be my "good helper". His special job in the morning is to make sure that all the books in his bedroom are picked up and put back into the bookshelf. (For a list of appropriate toddler chores, see –> THIS POST)
The Baby
Jack is thrilled and so excited about the baby. He asks about it daily and talks about it all throughout the day. He's at a wonderful age where he just wants to learn about anything and everything. I'm loving his enthusiasm and interest. When Annie came along, Jack was practically still a baby himself, so this is a new experience for all of us.
Things Jack's Been Loving This Month
Until next time!
How useful was this post?
Click on a star to rate it!
Average rating / 5. Vote count:
We are sorry that this post was not useful for you!
Let us improve this post!
Thanks for your feedback!
Hi! I'm Christine. I am a former registered nurse, turned stay-at-home mom, turned work-at-home mom!
Motherhood has always been my passion and blogging has only added to that and given me a creative outlet to share about the things I love.
As my blog has grown, my desire to share the knowledge of what makes my life less stressful, simplified, and more fulfilled has become one of my driving forces.
I have a heart for mothers that feel as though they are just existing from day to day and are longing for more. You can find out more about me and my family over on my 'About Me' page.
As well as the abundance of posts you'll find on my blog, you can also find me over at Today Parenting.