The Best Ways to Encourage Independent Play for a Toddler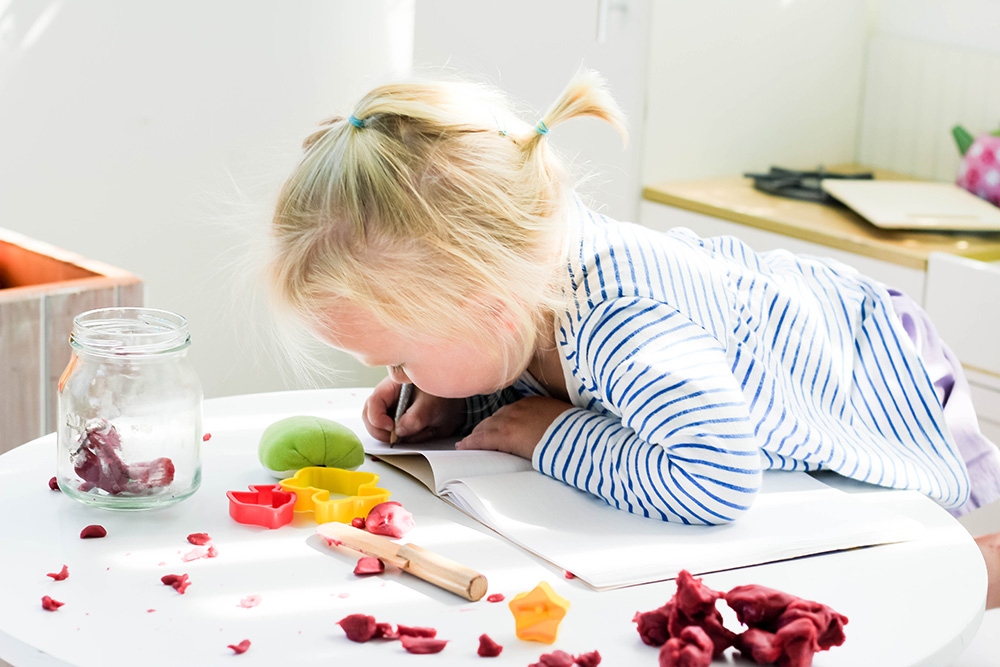 This post may contain affiliate links. As an Amazon Associate I earn from qualifying purchases.
I raved on about independent play time where I talked about surviving with two-under-two.
We implemented it some time ago, but today I'm sharing with you what independent play time looks like for a toddler and the best ways to encourage it.
If you are totally new to the concept of independent play time then you'll want to check out this post where I walk you through the steps of beginning independent play.
Independent play time is a concept that is introduced in the Babywise series.
The Babywise Series
Independent Play Time For a Toddler – Why it is So Important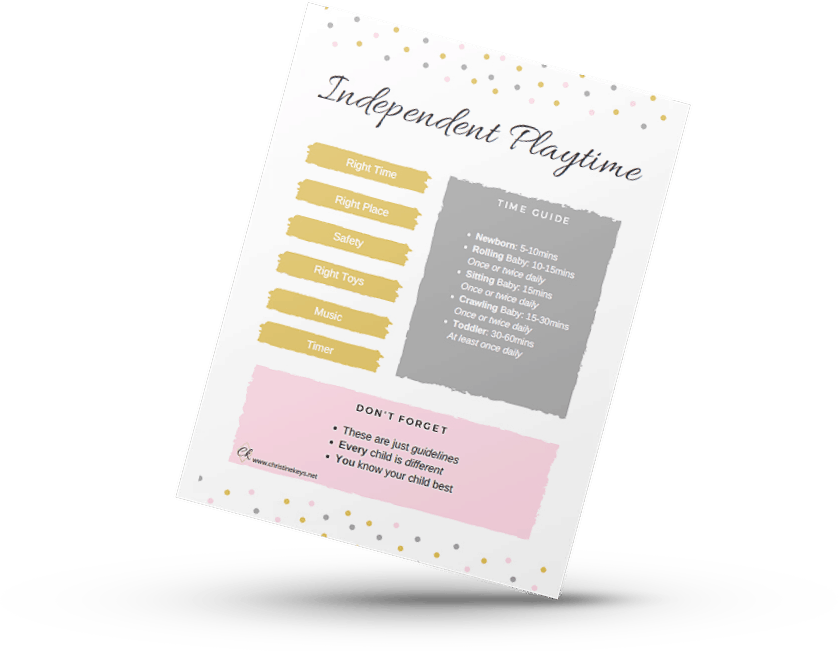 Having Jack be content playing on his own as a baby was super handy for when I wanted to take a shower or get some chores done.
However, independent play has evolved into so much more now that Jack has reached toddlerhood.
Related: How to Make Time for a Shower: 5 Self Care Tips for Moms
As well as the benefits I mentioned in the video, I've also found that it gives Jack a helpful time of quiet.
There is less outside stimulation which ultimately allows him to focus his full attention on imaginative play.
I've also found over time that after his playtime, his mood is almost always improved.
Independent playtime is a win-win in my opinion. Here are some valid reasons why: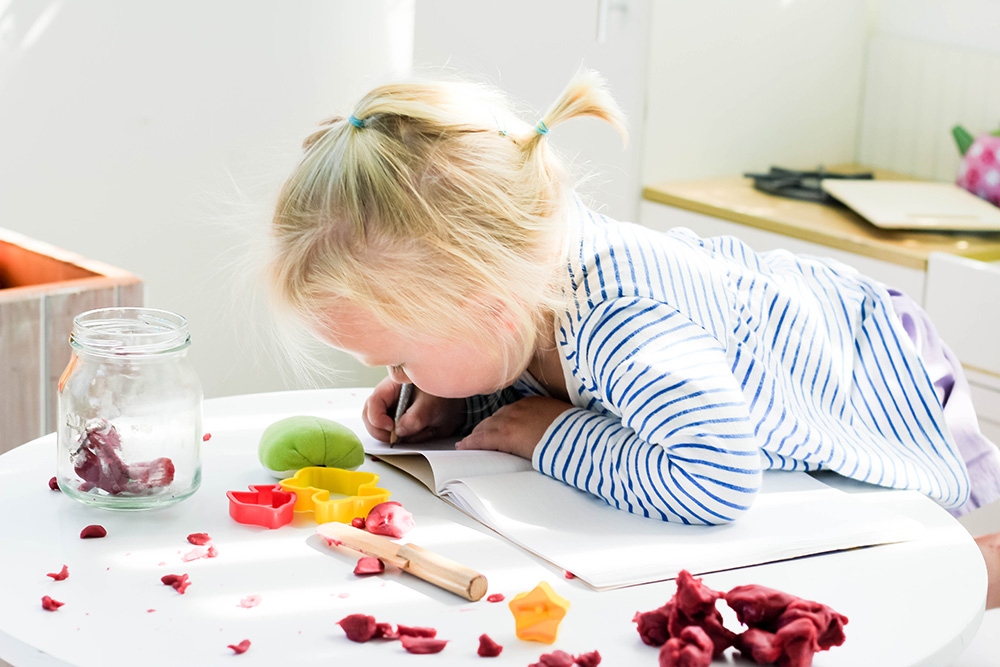 #1 It Encourages Imaginative Play
Are you aware of just valuable imaginative play is for your child?
The benefits are HUGE!
They learn so many skills by just playing. In fact, I recently read that children learn about a billion times (may be a slight exaggeration, I'm paraphrasing) faster through play than through any other form of learning.
Related: The Benefits of Sensory Play
That is awesome news because it makes life a lot easier for everyone!
You do not need to implement lots of learning activities because your toddler is capable of learning a ton all on their own when they play.
#2 Independent Play Develops Problem Solving Skills
You may not think of this right away when you consider the thought of your child playing independently.
However, it is a big benefit of independent play.
They are on their own for a certain amount of time with no one to come to their immediate aide when they are frustrated with a toy or game of some sort.
That may seem mean, but in reality, it provides your toddler with the perfect opportunity to try and try again.
At first, they may sound angry and frustrated, but over time they'll learn new skills and gain confidence in their ability to figure stuff out.
#3 It Gives Everyone a Break
If you have little ones at home, especially if they're not in daycare or preschool of any kind, then having a break or two throughout the day is really essential for everyone's sanity (namely, mama's!)
In all seriousness though, allowing your toddler the opportunity to have some screen-free down time can really help their mind and mood.
Another added benefit is that it'll give you an opportunity to have some kid-free time.
I have always had my children do their independent play time in the morning so I can get ready for the day in peace.
Related: How to Have a Balanced and Productive Routine as a SAHM
I also use the time to make phone calls and do a few chores that are just easier without little ones "helping out".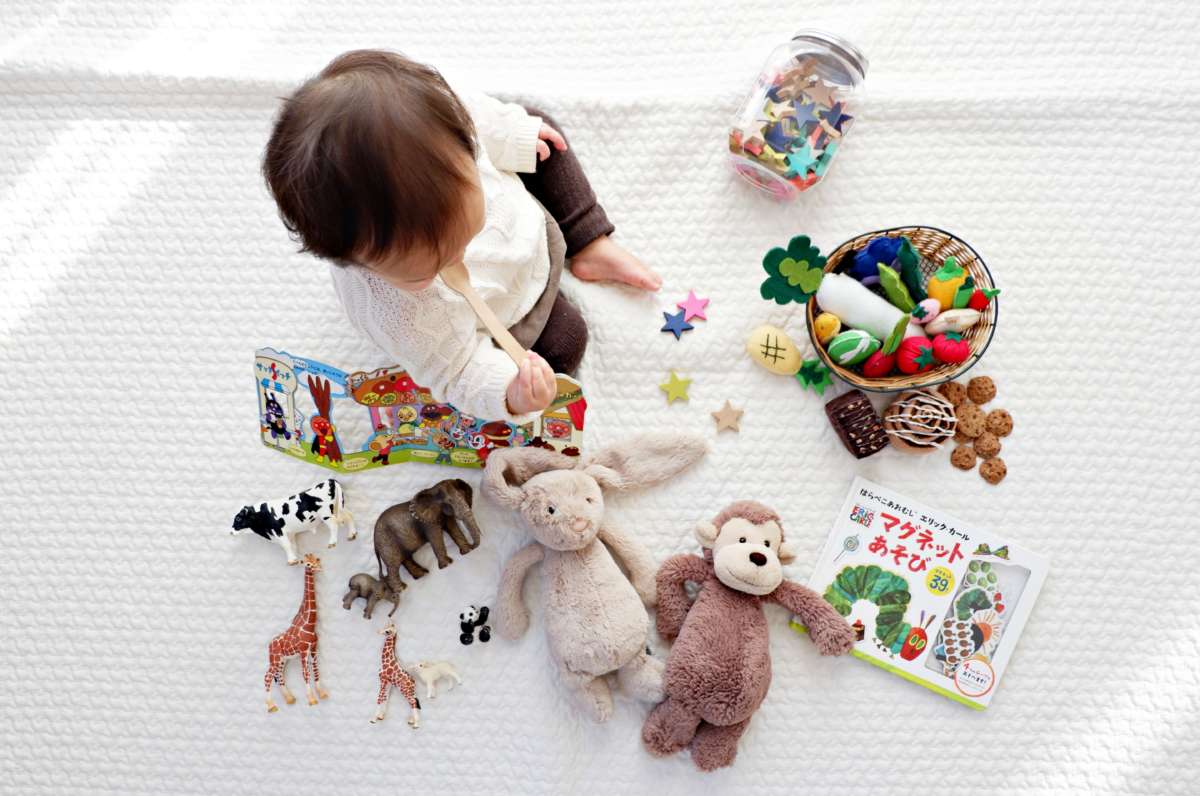 #4 It Benefits All Personalities
This is one of my favorite things about independent play time. Regardless of your child's personality, it is going to benefit them in one way or another.
For instance, if your child is an introvert then it will give them some much-needed alone time where they can recharge and be happier when they are around others.
However, if your child is an extrovert, independent play is perfect for teaching them to be content in their own company and not to always rely on having others to entertain them.
The Best Ways to Encourage Independent Play:
Sometimes, even if you've been having your child do independent play time from a young age, then toddler stage can upset things a little.
They can talk and question your decisions as well as push the boundaries a lot more.
So, if you're new to independent play or an old hat, these tips to encourage it will still be useful.
#1 Consistency
Consistency is an essential part of almost every part of a child's life. They need it because of how quickly they are learning and changing on a daily basis.
If you want your toddler to learn how to play independently and do it happily then you must be consistent about it.
You can't have it one day and then forget about it for a few. It'll really cause an upset and make things difficult.
In saying that, if you are consistent with independent play then if you do miss the occasional day, then you toddler will likely not be phased at all.
Make independent play a part of your toddler's daily routine and you'll find that they enjoy it a lot more.
#2 Appropriate Toys
Independent playtime is about building imagination and problem-solving skills. Therefore, it is important to provide your child with the appropriate toys and books to do so.
When you're deciding what to leave your child to play with, consider whether it is age-appropriate.
Don't leave your child with toys that are too young for them or they will get bored quickly. It is equally important not to leave them with toys that are beyond their age, or they will end up frustrated and upset.
It may seem obvious, but I'll say it anyway. Independent playtime is not a time for screens or generally any automated toys. I believe screen time can be an awesome tool, but this is just not the time for it. 🙂
Here are some great suggestions for toys:
#3 The Right Environment
The right environment is also a really important aspect when considering the success of independent play time.
You want it to first and foremost be safe.
Toddlers are little ninjas that have a way of climbing to insane heights, pulling apart things that are supposed to be indestructible, and fitting items inside their bodies where they simply DO NOT BELONG.
All that to say, make their environment safe. I always use our video monitor to keep an eye on them just in case.
Secondly, you want to make it fun and one great way of doing that is to add music into the mix.
We use an old smartphone and play kids songs that they really enjoy.
#4 Consistent Expectations
Finally, it is also really important to that your child has consistent expectations.
What does that mean?
Well, as with making sure independent play time is consistent, they also need to know when independent play time will end.
The best way to do this is with a timer.
Just set it for whatever time you decide and when it goes off, they know that independent play time is over and they can come out.
By having the timer your child will learn that having a meltdown or whining will not end independent play time.
It is over when mama says it is and the timer is a really simple concept to help your toddler understand that.
I honestly can't think of any negatives to share with you. Give it a go and see how your child does. 🙂 You can also get your hands on a free cheat sheet for getting started just by signing up below.