How to Easily Create Your Own Family Rules and Values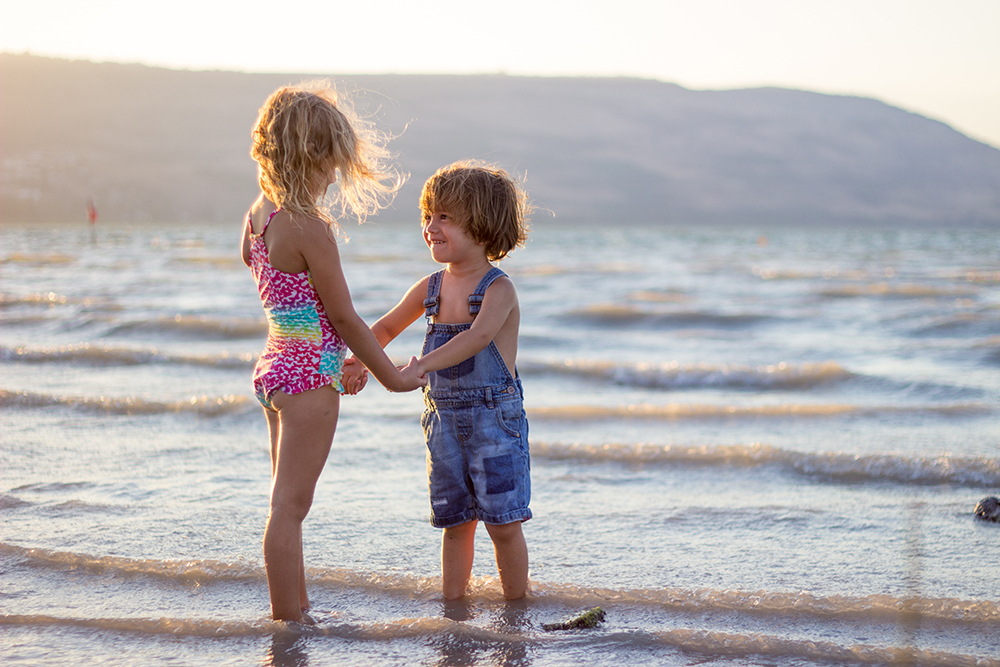 This post may contain affiliate links. As an Amazon Associate I earn from qualifying purchases.
I've had this post idea jotted down to write for some time. At the beginning of this year, I decided that I really wanted to focus on teaching our children our family rules and values.
I don't actually love the word "rules" because that's not what I'm really trying to set.
Don't get me wrong, I'm all about having healthy boundaries and teaching children that rules are a part of life.
However, I don't want my children to just learn to follow a set of rules. Instead, I want them to know why we've set those rules and the values that are behind them all.
While I've had this blog topic written down for some time, it really hit home again after the horrific terrorist attack that took place in my country.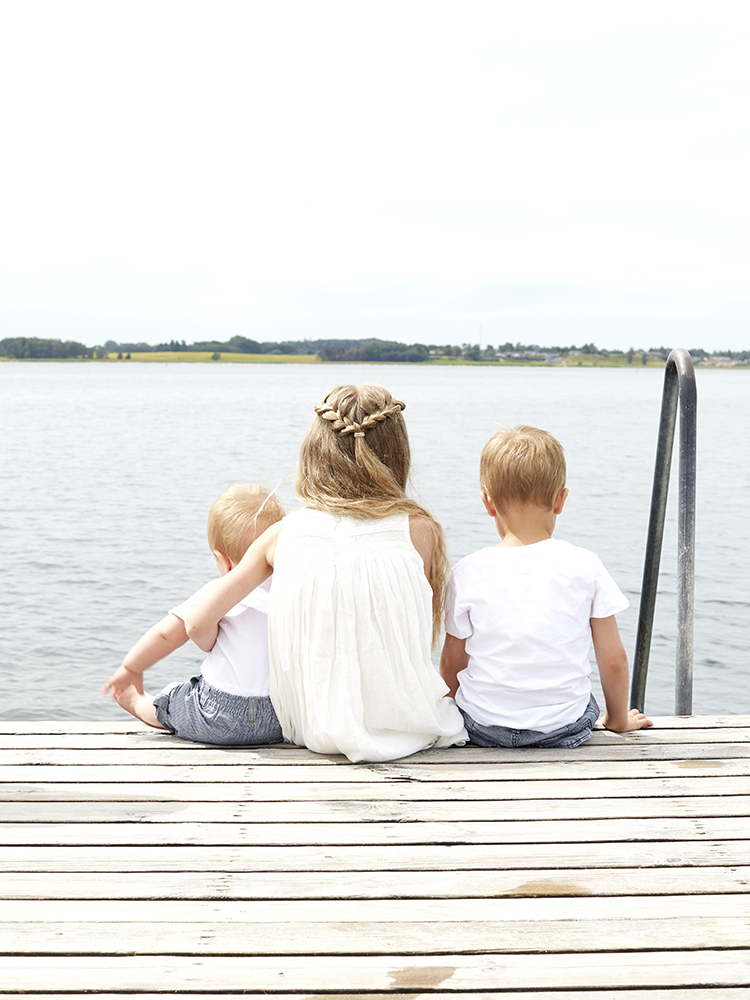 50 people were killed and over 40 more injured. As of writing this, 6 are still in critical condition.
What on earth does the terrorist attack in Christchurch have to do with family values?
That's what I want to talk about and how to practically implement steps to teach your children good values to live by.
Why We Need to Teach Family Values and How to Do it:
Why Family Values are Important
Changing the world begins at home
In the aftermath of the recent attack on the people of New Zealand, there have been so many discussions had.
How did this happen?
Who let this happen?
What makes a person do something like this?
How could we have prevented it?
How can we stop it from happening again?
So many questions. So many answers. Many of them contradicting each other.
Certain books have been taken off the shelves, gun control laws have already been put in place.
Racism is being discussed and all anyone wants to know is how do we stop this from happening?
Here's my take on it all.
All the laws achieve only one thing…damage control.
I'm not saying that there shouldn't be laws and regulations put in place, but they don't solve the problem at its core.
The problem started in the home. The problem started when the individual that carried out the attacks allowed his mind to be perverted by evil thoughts and ideas.
You see, we are all capable of being just as evil as that man, but the vast majority of us choose to follow wholesome values that promote love and kindness.
If we do not make an intentional effort to teach our children right from wrong, good from evil, and to make the right choice even when it is hard, these attacks are going to keep happening.
There is a place for the government to make regulations, but the biggest difference that we as a society can make is to raise our children to do right.
To make a concerted effort to love, nurture and teach them.
This post wasn't intended to be written to address the attack, but it just so happened to be timely.
Why are family rules and values so important?
Because they are what shape your child's world view.
Something that warrants discussion at a later date is how important it is to be considering what other forces are influencing our children's world view.
For the sake of this post though, I just want to focus on how to do what you can to be teaching your children wholesome values on a daily basis.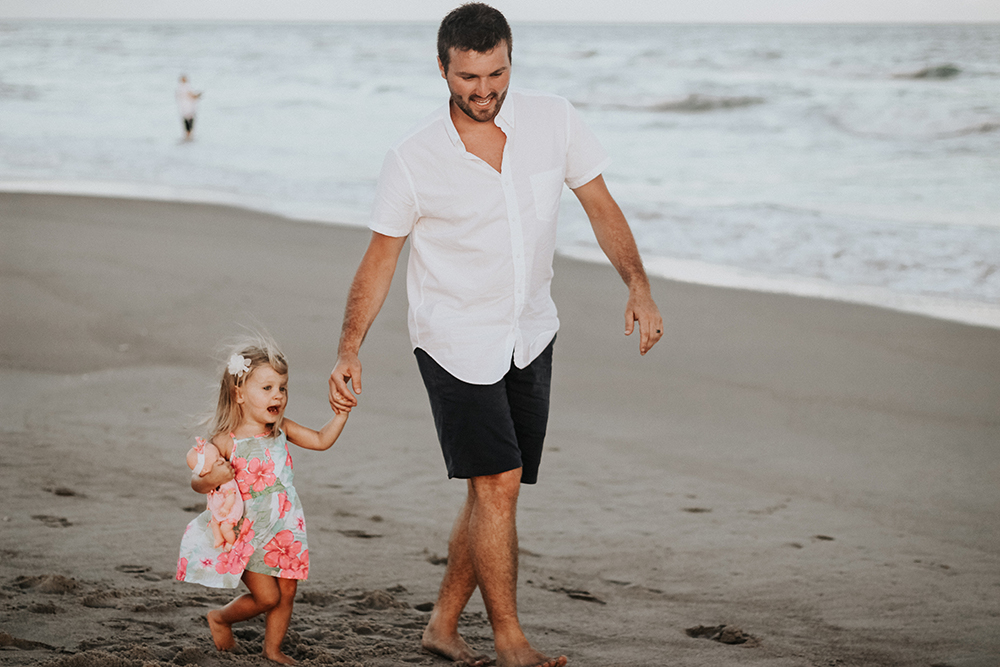 How to Decide what Your Family Rules and Values are
Each family will have different values. That's just a given.
Read –> Parenting Priorities
In a world where cultures are so diverse, it is inevitable.
Sit down and think about what is really important to you. What character traits do you want to strengthen in your children?
Do you want them to be loving? Supportive? Accepting? Responsible?
For us, we get our family values from the Bible. God's Word is a roadmap of sorts for us. It is what gives us guidance.
I sat down at the end of last year and wrote down a list of 10 values that I wanted our children to know and understand.
Of course, I was already teaching them these things, but I wanted them to know the why behind it all.
Read more on how to teach "why" in this post –> Read More
When having to discipline them, I wanted to be able to have a wholesome and comprehensive discussion about it all.
There are times when it is appropriate to expect obedience just because it is required. However, I want my children to be able to choose obedience because they want to do right, not just because it is required.
So, here is the list of our family rules and values:

In our home we OBEY
In our home we TELL THE TRUTH
In our home we are KIND
In our home we are SUPPORTIVE
In our home we are THANKFUL
In our home we FORGIVE
In our home we PUT GOD FIRST
In our home we say I'M SORRY
In our home we WORK HARD
In our home we LOVE ONE ANOTHER
The next thing that I did was to look up Scripture that correlated with each rule.
Children, obey your parents in the Lord: for this is right.
Ephesians 6:1
In our home we always TELL THE TRUTH
Lying lips are abomination to the Lord: but they that deal truly are his delight.
Proverbs 12:22
And be ye kind one to another, tenderhearted, forgiving one another, even as God for Christ's sake hath forgiven you.
Ephesians 4:32
In our home we are SUPPORTIVE
For if they fall, the one will lift up his fellow: but woe to him that is alone when he falleth; for he hath not another to help him.
Ecclesiastes 4:10
In our home we are THANKFUL
In everything give thanks: for this is the will of God in Christ Jesus concerning you.
1 Thessalonians 5:18
As far as the east is from the west, so far hath he removed our transgressions from us.
Psalm 103:12
In our home we PUT GOD FIRST
But seek ye first the kingdom of God, and his righteousness; and all these things shall be added unto you.
Matthew 6:33
In our home we SAY I'M SORRY
If we confess our sins, he is faithful and just to forgive us our sins, and to cleanse us from all unrighteousness.
1 John 1:9
And whatsoever ye do, do it heartily, as to the Lord, and not unto men;
Colossians 3:23
In our home we LOVE ONE ANOTHER
Beloved, if God so loved us, we ought also to love one another.
1 John 4:11
Your rules may look different from ours, but what I would encourage you to do is to add why we follow those rules.
For our family, it is because that is what God teaches us to do.
That may not be the same reason for you, but whatever it is, teach it to your children so that they know why they need to do something and not just that they have to.
Read –> How to Easily Create a Good Behavior Mantra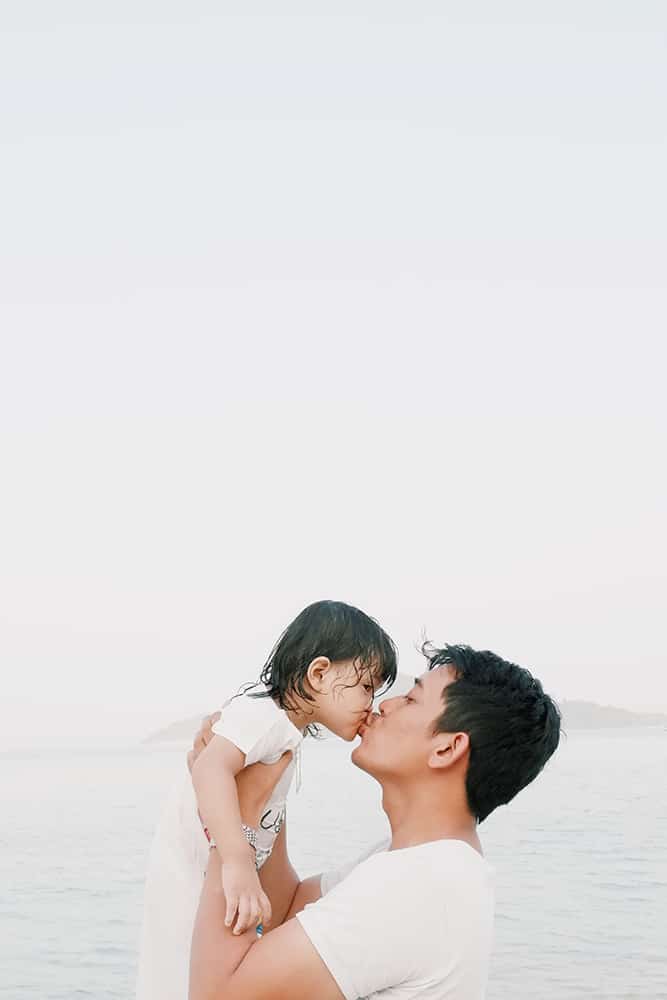 How to Teach Your Family Rules and Values
I love rulebooks and guidelines. I'm a firstborn and typically we like things to be organised and straightforward.
I don't do so well just 'going with my instinct' although I am getting better as I get older.
If you're like me then you'll want some practical tips for how to go about teaching your children these rules.
So, here's my advice on how to teach your children your family rules and values:
#1 Live it
Kids are far from stupid. They are smart and really good at perceiving hypocrisy and lies.
As their parent, they are watching you very closely and are constantly striving to mimic you.
None of us is perfect and I'm not suggesting that you try to be, but do your best to live out the morals and values that you are trying to instil in your children.
When you mess up, own it. Ask your children for forgiveness and move on.
It is a powerful thing when a parent can humble themselves in front of their children. It makes for better communication and healthier relationships overall.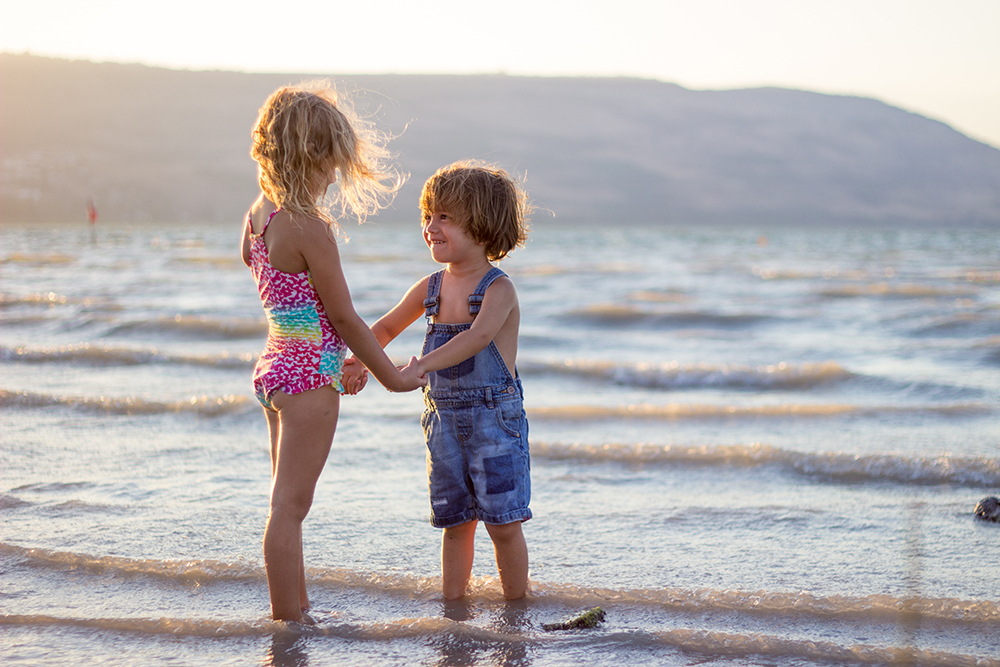 #2 Teach it in the morning
When I created our list of family rules I also decided to make it part of our routinein the mornings.
My children are 4, 2, and 5-months.
We are learning one rule and the correlating verse per month.
Obviously, the baby is too young, but the older two have shown amazing capability for learning! I have been blown away at their ability to memorise verses and truly understand the concept that I'm teaching them.
At breakfast every morning I ask them what our family rule is for this month. Sometimes they need a little prompting, and other times they can do it all on their own.
Next, we go over the verse that goes with it.
My eldest usually has it memorised in under a week. My 2-year old requires a little prompting here and there, but she also does really well.
About once a week we go over all the rules and verses that we've learnt so far.
Again, I've been amazed at what they remember, so don't underestimate the abilities of your children!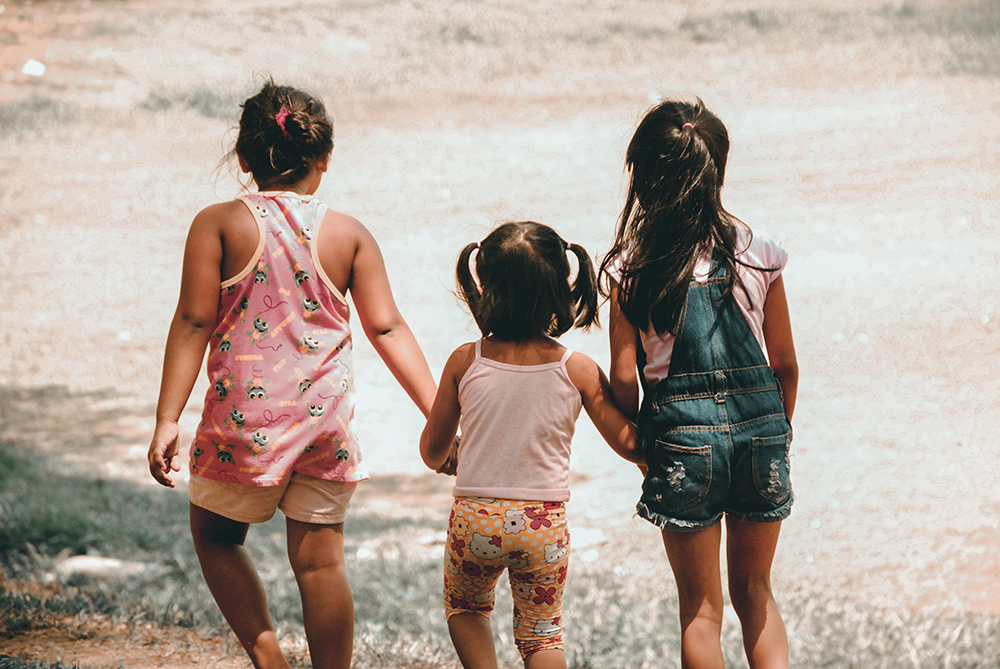 #3 Make it part of everyday living
This month we've been learning about being kind. I've made an effort to point out acts of kindness when the children carry them out.
And then when one or another is not being kind, we work to rectify that while going over our verse.
It ends up being like a bit of a maths equation where everything begins to make sense, but first, you have to break it down.
I read a great quote the other day that really summed up my feelings.
I want to teach my children how to think, not what to think.
In a world full of lies and deception it is important now more than ever to teach our children discernment and good judgement.
#4 Practice it outside of the home
Our children also need to learn how to practice these values outside of the home, so make opportunities to do so.
Find out if there is a need in the community and work with your children to fill it.
Talk about how kindness can be shown to those around us by simply greeting the people we meet when we are out.
Say thank you and use your manners when being served at a store.
It is especially valuable to show them how to show kindness even when it is rejected or ridiculed.
Doing the right thing isn't always easy. In fact, some times it is just plain hard and it takes bravery.
All of that can be instilled through living and practising your family values over and over again.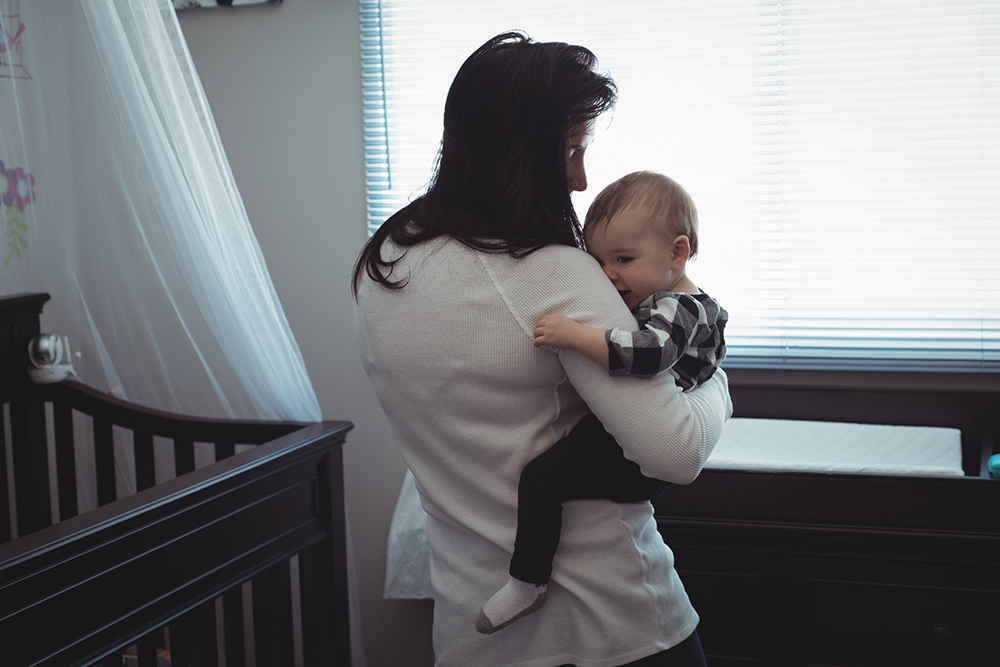 Conclusion:
In the face of such horror and violence that these terror attacks bring, it is easy to feel fear and helplessness.
The truth is, however, that we are not helpless. In fact, as parents, we have more power than we realise.
You can make a change. You can do it every single day as you work to raise your children to love those around them.
Change doesn't always happen in great waves and grand gestures. Change, the kind that really makes a difference, is often made little by little in the everyday moments of motherhood.
Your role is vastly important. The responsibility we have is large. But oh, what a privilege it is!