Annie's May 2018 Summary (19 Months)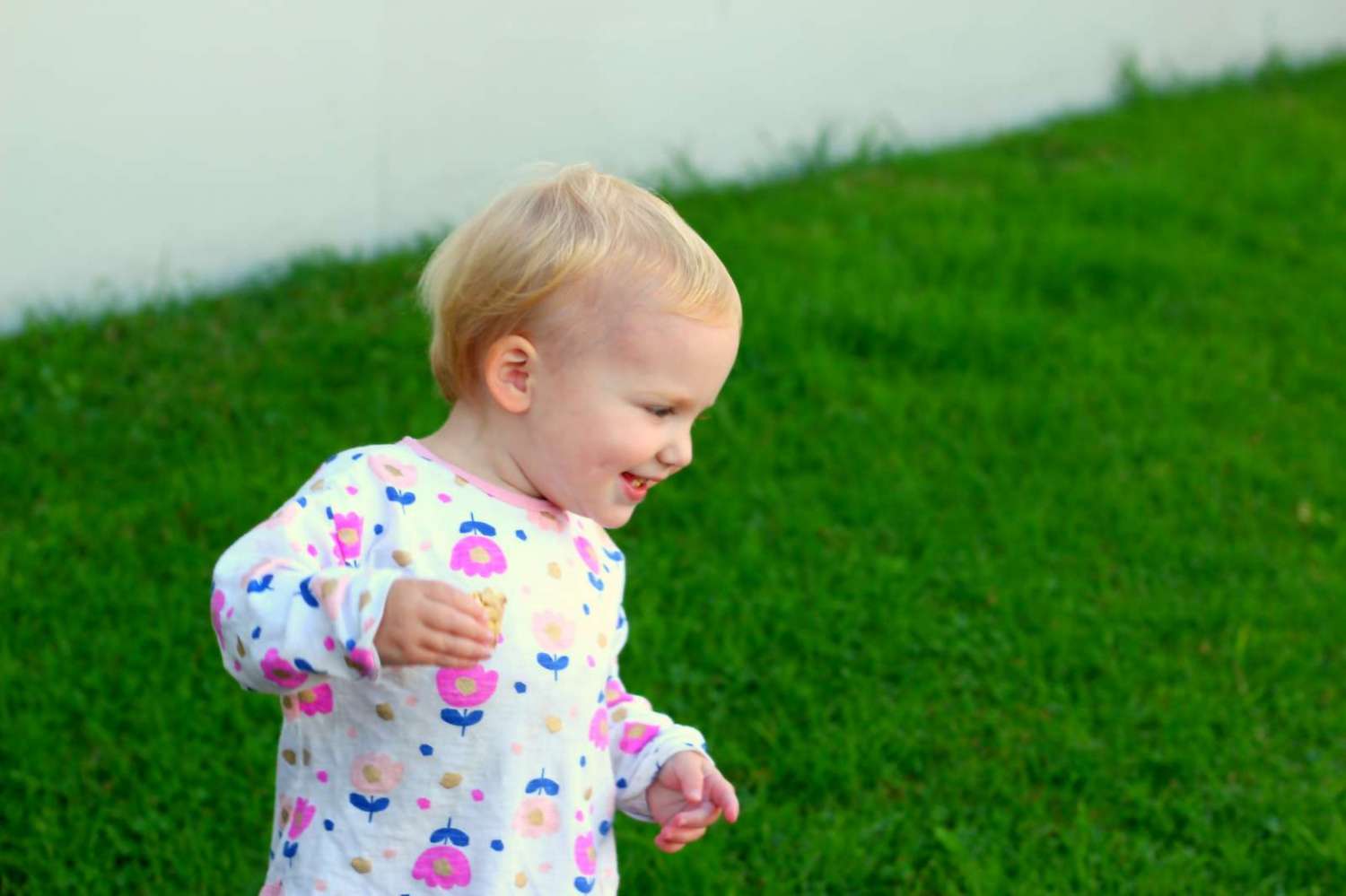 This post may contain affiliate links.
This month was a bit of a blur. It was full of big family events as well as a nasty upper respiratory virus. Considering what the month consisted of, Annie did tremendously well.
*this post contains affiliate links
Toddler Routine
No change.
7 DWT
7:30/8 Breakfast
9-10:15 Independent Playtime
10:30 Snack
11:30 Lunch
12-3 Nap
3 Snack
5/5:30 Dinner
6:30/7 Bed
Sleep
Annie did well with sleeping except for the week where she had an upper respiratory infection. It mainly affected her daytime naps. She woke early and cried. However, she still slept well overnight. I don't think I had to get up to her at all.
Eating
Annie isn't a huge fan of sugar or rich foods. She will actually turn them down when they're offered to her. Not all sugary food, mind you, but certain ones.
Milestones
More words and she seems to finally be growing in confidence when it comes to other people. She has been such a mama's girl all her life to date. It is a welcome relief to have her excited about being around other people.
Play
I find the difference in my children's play so interesting. They have a lot of shared toys. Annie often plays with trucks, Jack sometimes plays with dolls. However, Annie has a strong interest in more feminine role play. She spends a lot of her time playing with the play kitchen, dolls, and the tea set. These are all things that are either shared or were owned before she was even born.
Another thing that she has really grown to have a keen interest in is playdough. She loves it! The children play nicely together for quite some time and it isn't all that messy, which is great.
Teething
She got her bottom tooth! I was beginning to think it would never come in! Annie started teething at 6-months old and got her bottom two and top two pretty quickly. She then got the next top two teeth, but the next teeth to come along were her molars. So, she's been without those bottom teeth for a while.
Until next time!
How useful was this post?
Click on a star to rate it!
Average rating / 5. Vote count:
We are sorry that this post was not useful for you!
Let us improve this post!
Thanks for your feedback!
Hi! I'm Christine. I am a former registered nurse, turned stay-at-home mom, turned work-at-home mom!
Motherhood has always been my passion and blogging has only added to that and given me a creative outlet to share about the things I love.
As my blog has grown, my desire to share the knowledge of what makes my life less stressful, simplified, and more fulfilled has become one of my driving forces.
I have a heart for mothers that feel as though they are just existing from day to day and are longing for more. You can find out more about me and my family over on my 'About Me' page.
As well as the abundance of posts you'll find on my blog, you can also find me over at Today Parenting.