Annie's March 2018 Summary (17 Months)
This post may contain affiliate links. As an Amazon Associate I earn from qualifying purchases.
March was a busy month for us. We were back and forth for different events. Once upon a time Annie really struggled with overstimulation and overtiredness when we were out too often. But, with age has come flexibility. As long as something interesting is happening, she's a happy camper.
Toddler Routine
7 DWT
7:30/8 Breakfast
9-10:15 Independent Playtime
10:30 Snack
11:30 Lunch
12-3 Nap
3 Snack
5/5:30 Dinner
6:30/7 Bed
Sleep
Sleep wasn't too different this month. Annie did cry out in her sleep about an hour or two after she was down for the night.
This happened a couple of times. I never needed to actually go into the room as she settled within a couple minutes. She also fell asleep during independent playtime several times this month, so she often had two nap days. On those days I pushed back her second nap to 1 pm.
Eating
Annie does not like nuggets or chips (french fries). We almost always get McDonald's for dinner on a Sunday night, on our way home from church.
I've started making her a little picnic dinner instead because she would literally just play with her food. She is the polar opposite of her big brother when it comes to eating. She eats just about everything, but she is picky when it comes to less healthy options.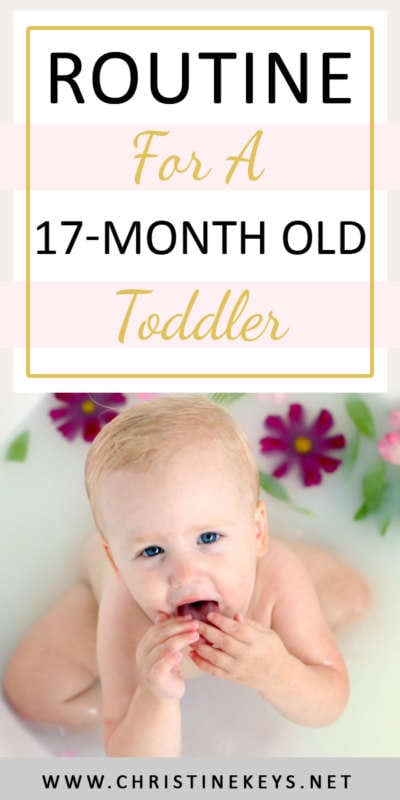 Milestones
Annie is super confident with walking now. She still falls often, but she's running around after her brother these days.
Her vocabulary also continues to expand. Her most commonly used words are: hello, bye bye (along with a wave), mama, dada, don't, juice, light, please, and yes. I'm sure there are more, and she loves making animal noises, but that's all my tired mama mind can come up with.
Play
Annie has learnt to love independent play, but she is for sure a social butterfly at heart. She likes to be included and is forever trying to copy the big kids. What Jack does, she does.
Teething
Poor Annie is STILL working on her molars. She went from not teething to months, to now having been teething for months.
I'm fairly certain that is why she has cried out in her sleep and has been needing an extra nap. She has also been extra snuggly. The last issue I have a love/hate relationship with. I love love love snuggling my babies, but it just isn't feasible to do it all day long.