Annie's July 2018 Summary (21 Months)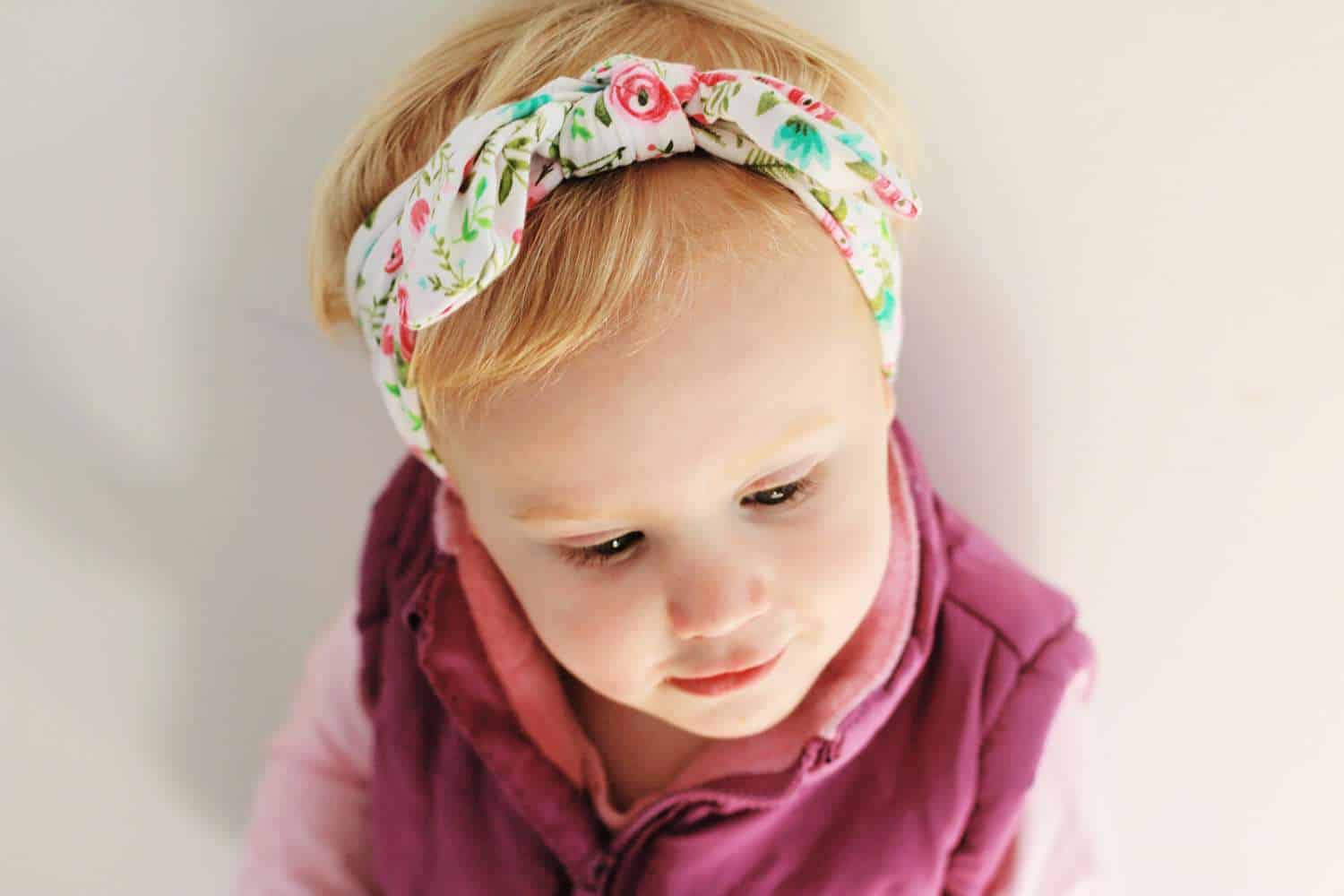 This post may contain affiliate links. As an Amazon Associate I earn from qualifying purchases.
It feels as though July was a long month.
I guess that's a good thing considering how fast the other months have flown by this year.
Annie has grown up even more so and it's blowing my mind that she's really close to turning 2-years old.
I think I've been so focused on the house renovation, work, and pregnancy that I've forgotten that she's growing too.
She's also such a tiny dot that it's easy to think of her as younger than she is, which means discipline is something I've kind of not paid all that much attention to until now. Eek!
In truth, she's in full toddler-mode and making us very aware of it.
This is Annie's July summary.
*this post contains affiliate links
Toddler Routine
No changes this month.
7 DWT
7:30/8 Breakfast
9-10:15 Independent Playtime
10:30 Snack
11:30 Lunch
12:30-3 Nap
3 Snack
5/5:30 Dinner
6:30/7 Bed
Sleep
Things have remained fairly status quo.
She naps well during the day and only wakes early on the odd occasion.
She never really goes down for her nap upset and if she does I know that there's something wrong.
For instance, the other day she was screaming not long after I put her down. I knew that wasn't normal so I went in almost immediately.
It turned out she had a nasty acidy nappy and it needed changing immediately. She was so upset.
Once she was cleaned up and had a good long cuddle she was happy to snuggle under her covers and head off to sleep.
At night she tends to take up to an hour to fall asleep.
I'm not worried about it because she's happy during that time. In fact, she generally sings and rolls around.
It doesn't bother Jack, who shares a room with her. He manages to head off to sleep just fine.
Eating
Annie is definitely not a sweets kind of girl.
I mean, she'll eat them, but she never goes overboard. In fact, she'll actually hand whatever it is back to you if she doesn't want any more.
This is the polar opposite of her big brother who would eat sweets all day every day if I let him!
She did have a couple of days this month where she was off her food, but I'll talk more about that a bit further down.
Milestones
I keep being amazed at how confident and forthcoming Annie has become.
My once very shy, mama's girl is now the belle of the ball when we're out and about anywhere.
She doesn't hesitate to say hello to complete strangers and when we're at church she shakes everyone's hands during greeting time.
Her speech is becoming clearer and she's adding new words to her vocabulary daily.
At present, her favourite word is 'cup'. She uses it to refer to cups and drinks in general. She'll even call a puddle a cup.
She also refers to every man she sees as daddy. Such a great look for her mother!
Potty Training
One area that has been interesting to me is potty training. We haven't started potty training Annie, and I'm not planning on attempting it anytime before the new baby arrives.
So much of successful potty training actually comes down to the readiness of the parent –> How to Mentally Prepare for Potty Training
However, Annie is very aware of all that's going on. She usually alerts me to when her diaper is soiled and requires changing.
I'm not sure if her 'awareness' is just part of who she is or because she has the example of Jack.
Anyway, my plan for potty training at this stage is to take a very casual approach to it this summer and see how she goes.
Jack was a challenge and I vowed not to try so early with subsequent children, but I also don't want to ignore the fact that she is interested and would likely take well to it now.
I just don't love the idea of having to help her every time she goes when I'm heavily pregnant.
Jack is almost 100% independent as far as toileting goes, so it'll be a bit of a change having to go back to assisting a toddler with potty time.
Here are a couple of different takes on the benefits and drawbacks of potty training at different ages:
Tips for Successful Potty Training
6 Positives to Potty Training Late
Play
Our weather has been rather mild and pleasant during July which meant lots of outdoor playtime for the kids.
As they're getting older I'm having to supervise less and less which is really nice.
I usually rug them up and then leave the front door open so I can clearly hear what's going on. Generally speaking, they'll spend at least 60 minutes outside playing all sorts of imaginary games.
Annie loves dirt and has no qualms about getting covered in it from head to toe!


Holiday
My parents offered to take the children for several days in July so that Shane and I could have a staycation before baby #3 makes her appearance.
Read –> 26 Week Pregnancy Update: When Nesting Turns Into Renovating!
This was the first time in a long time that Annie had gone to stay with them.
I didn't worry about how she would do at all because she adores my parents and they are very competent at caring for my kids.
Anyway, she did very well and had a wonderful time. She talked about 'Papa' and 'Nana' all week long after she returned.
Sickness
Annie came home with a runny nose after having stayed with my parents for 5 days.
I wasn't surprised because my younger sister had a head cold.
Annie's never seemed to turn into anything more than a stuffy nose though, so it could very well have been related to teething as well.
However, she did come down with a weird fever/upset tummy that lasted about 24 hours.
She was miserable one afternoon when she woke from her nap. I had to sit on the couch and just rock/hold her for most of the afternoon.
Considering how rare it happens and how miserable she was, I didn't mind having to just sit at all.
Thankfully, after a good night of sleep, she perked up and was back to her normal bouncy, happy self within just a couple of days.
Discipline
It dawned on me this month exactly how old Annie is and what my expectations were for Jack at her age.
I can totally see why the baby of the family gets away with more stuff. You just think they're younger than they really are.
Anyway, she has certainly been keeping me on my toes with her constantly getting into things.
We're not really having to work to correct her attitude at this stage, however, obedience is something that definitely requires some more consistency.
Read –> 4 Things You Need to Know About Disciplining Toddlers
I've been guilty of letting her walk away when I've asked something of her instead of ensuring she does as she's been told.
And yes, I know she's young, but my sweet daughter is very intelligent and knows exactly what mama means when I say 'Come here'.
Read –> How to Have Balance with Toddler Discipline
So, that's my challenge at present. Just to work on teaching first-time obedience, and not allowing it to be turned into a game.
That little dimple in her cheek helps her plight far too often!
Until next time!