16 Month Old Toddler Schedule
This post may contain affiliate links.
This is Annie's 16 month old toddler schedule. She was 15-months old but in her 16th month.
Nothing big happened in February, but it was a good month. Annie is noticeably growing into a toddler as she gets better at walking and talking.
Sleep
Sleep was fairly uneventful for the month of February. Annie napped well and slept well at night.
At the beginning of the month, we attended our annual church family camp. All of us slept in one cabin and I was so impressed with how well the children did. Annie stuck fairly closely to her routine.
However, there was one day I was particularly impressed. She fell asleep on my younger sister in the midst of all the going on.
I couldn't believe it and was a little concerned that it would ruin her nap (okay, a lot concerned).
However, my sister transferred her to her crib and she kept sleeping! Jack would NEVER have done that, which just shows how much each child is different when it comes to sleep.
Toddler Routine
7 DWT
7:30/8 Breakfast
9-10:15 Independent Playtime
10:30 Snack
11:30 Lunch
12-3 Nap
3 Snack
5/5:30 Dinner
6:30/7 Bed
Some of Our Favorite Toddler Products
Eating
This month Annie decided she didn't like to be fed by anyone but herself. She's a pro with a spoon, so I let her go for it.
It is nice to be able to eat my dinner at the same time as everyone else and not have to be multitasking as much.
Milestones
So many words! Annie is coming out with them every day. She mostly loves to make animal noises.
She has also started teething again. This is a big deal because she hasn't had any new teeth in what seems like half her little life! All four molars are pushing their way through – poor Annie!
Play
I didn't notice pretend play in Jack quite this young, but I think because Annie watches Jack all. the. time. she's really picked up on it.
The two of them will pretend to be dogs together and bark at my feet. Wherever Jack is, Annie is right behind trying to do exactly as he does. It is cute…and scary, ha!
Clingyness
This is something that I am SO relieved about. For the first 12 months of her life, Annie would almost always only be happy when she was with me.
She even would refuse Shane sometimes. Part of me loved it, but as the months went on, it started to get really challenging. I felt like I always had to make excuses as to why she didn't want to go to other people.
However, since the beginning of the year, she has slowly been more and more happy to go with other people.
She still takes time to warm up to new places and situations, but generally speaking, she is happy to have fun with whoever will take the time to entertain her.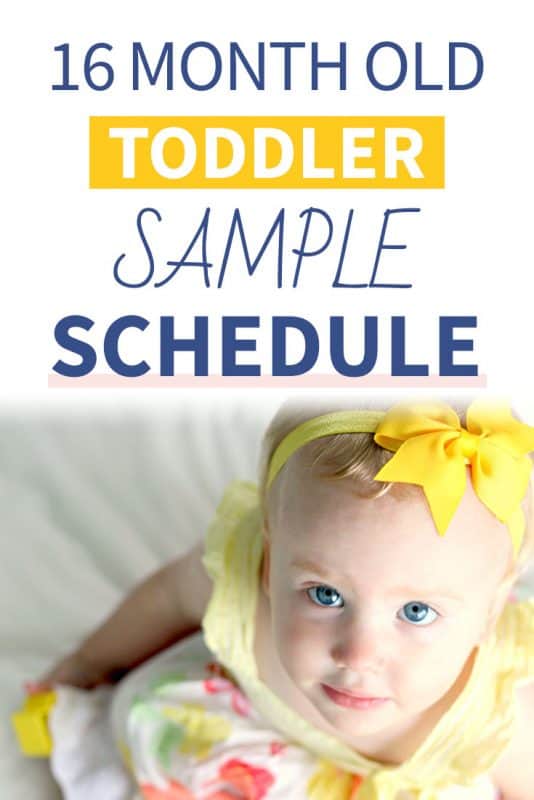 How useful was this post?
Click on a star to rate it!
Average rating / 5. Vote count:
We are sorry that this post was not useful for you!
Let us improve this post!
Thanks for your feedback!
Hi! I'm Christine. I am a former registered nurse, turned stay-at-home mom, turned work-at-home mom!
Motherhood has always been my passion and blogging has only added to that and given me a creative outlet to share about the things I love.
As my blog has grown, my desire to share the knowledge of what makes my life less stressful, simplified, and more fulfilled has become one of my driving forces.
I have a heart for mothers that feel as though they are just existing from day to day and are longing for more. You can find out more about me and my family over on my 'About Me' page.
As well as the abundance of posts you'll find on my blog, you can also find me over at Today Parenting.