5 of the Best Bottle Feeding Tips to Make Life Easier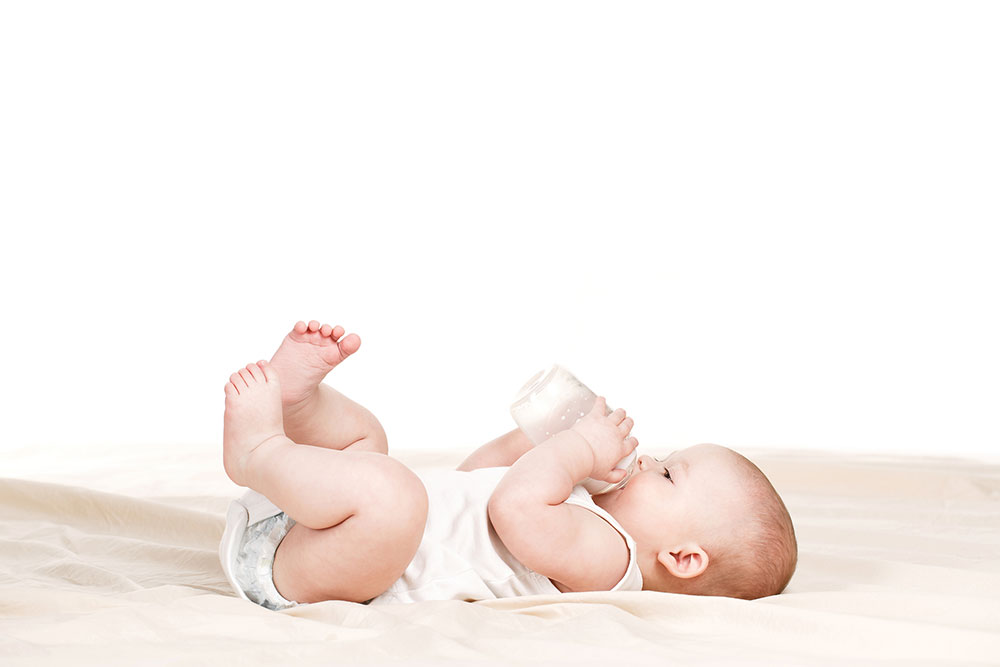 This post may contain affiliate links. As an Amazon Associate I earn from qualifying purchases.
How you choose your baby is completely up to you, but if you do choose to bottle feed then it is really helpful to have some bottle feeding tips to make life easier.
I have three kids. Jack is my eldest and I breastfed him until 5.5 months at which time I weaned him onto formula.
My second child, I started on formula at 2 days old. My third had formula within the first 24 hours.
I've heard it said many a time that formula feeding must be so much more of a hassle. It can be, but just like anything you get into a routine and it becomes easier.
Also, as a mama who really struggled with breastfeeding, I didn't find formula feeding any more difficult.
So, I'm sharing with you, my 5 tips to make formula feeding easier.
How to Make Life Easier with These Bottle Feeding Tips
#1 Find The Right Bottles
This can be tricky.
My eldest wasn't really fussed with what bottles we gave him. We used the Philips AVENT bottles and he was completely fine with them. They're easy to wash and you can just purchase new teats should your baby require a faster flow.
Annie was a little more tricky.
She didn't like the Avent bottles at all. We used the Mam Anti-colic bottles for a while, and they were really good for her in those early days when their digestive system is still trying to work all the kinks out.
The one thing I loved about them was that they were self-sterilising. This was particularly handy if we were going to be away. All I needed was a microwave and a tiny bit of water. It was brilliant.
However, there came a point that she stopped drinking well from the Mam bottles.
I was pulling my hair out until I found the Nuby bottles. The best thing about these is that they're really affordable!
They also have minimal parts to clean. In fact, I just put mine in the dishwasher now that they no longer need to be sterilised.
Finding the right bottle is crucial. Otherwise, you can be met with all manner of feeding battles.
#2 Have Enough Bottles
This can be quite an investment if your baby prefers a bottle brand that is pricey, but I'm gonna say that it's worth it.
I have enough bottles for two days. That means if for whatever reason I don't manage to get them cleaned one day, it's not the end of the world.
This is really helpful when you're in those early days of sleep deprivation and chaos.
Make sure you have enough bottles on hand so that there's more than likely going to be a clean bottle to grab at all times.
#3 Have A Bottle Station
Have a specific place to store all feeding equipment.
This includes bottles, formula and sterilising supplies.
I just had a certain corner of my kitchen counter set aside for this. It means that things are less likely to go walkabouts and when you're half asleep you can still find what you need.
You'll also want something to hang your bottles on to dry. I think this one is too cute. Plus, you can buy extra accessories for it so you can customise it to your liking.
#4 Get Into A Routine
What I mean by this is to get into a wash routine.
Have a certain time each day that is dedicated to washing/sterilising bottles and other related equipment.
We used sterilizing tablets and a big container full of water to sterilise the bottles for the first 3 months of Annie's life. The water was good for 24hrs and then needed replacing, so we built our routine around that.
I also like cleaning/sterilising bottles in the late afternoon/early evening so that I wasn't met with dirty bottles first thing in the morning. Especially if the night before had been rough.
It is so easy to forget things when you have a new baby because you're running on fumes for the first few months, but setting a routine can really help with that.
I had two under two, so I'm speaking from experience. 🙂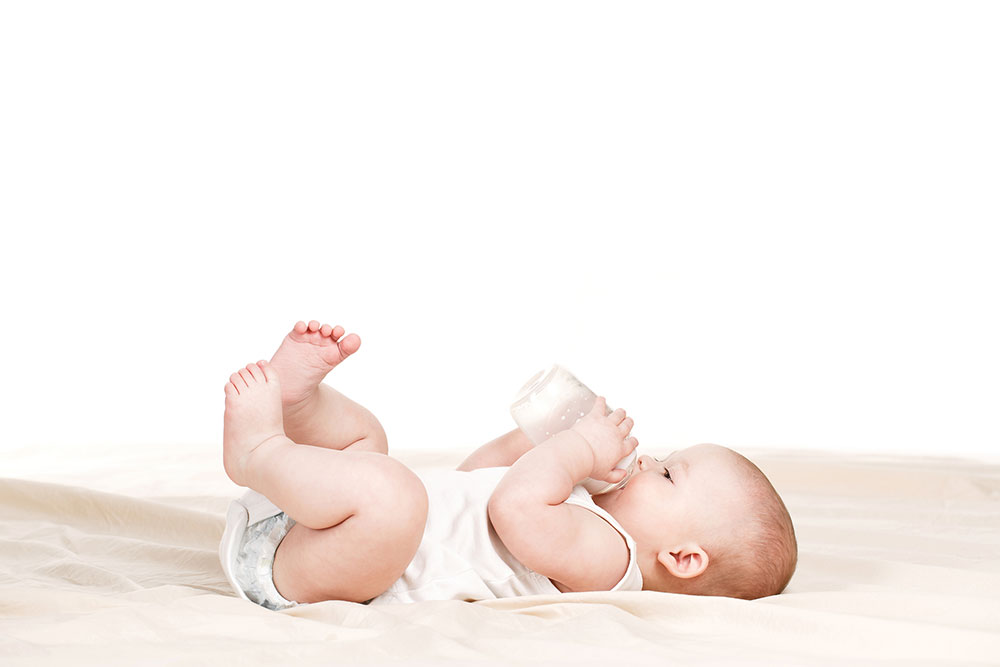 #5 Give Formula At Room Temperature
Now, I know this might go against the grain for a lot of people, but hear me out.
In fact, my family still (lovingly) gives me a hard time about this, but I don't care because they're not the ones raising my kid. 😉
There is no nutritional benefit in giving your child warm milk.
Not all babies will take room temperature milk, but if yours will……then I highly suggest rolling with it. Why?
Because in the middle of the night you don't have to warm the milk up and when you're out somewhere, there's no worrying about where you're going to heat the baby's bottle.
It honestly simplifies things so much.
Annie has happily taken room temperature bottles from the getgo, so we've been lucky there. She is all snuggled up in her mama's arms while she's being fed, so there's no concern about a lack of nurturing.
Do you formula feed? I'm always interested in learning more so please leave any tips you have in the comments below.