5 Month Update for Annie – Starting Solids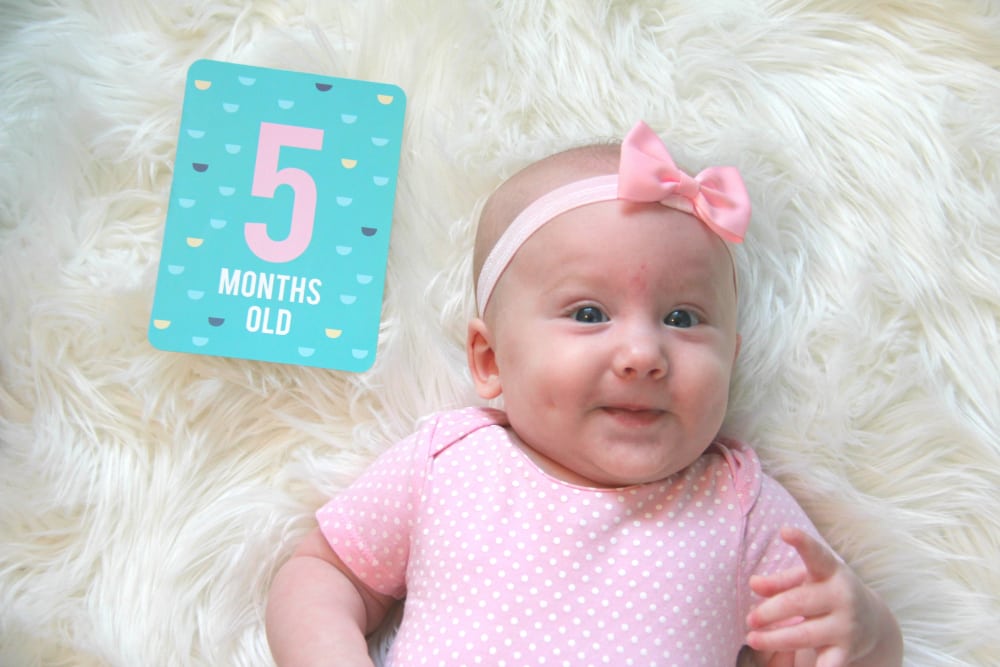 This post may contain affiliate links.
Just stop already! She's only a month away from being half a year old. People aren't kidding when they say it goes SO MUCH FASTER with the second child.
I feel like I've really taken time to soak in all her baby goodness, and I'm glad because she's growing up so fast.
5 Month Baby Update:
It Almost Didn't Happen
For real guys…the video almost didn't get filmed.
It was a less than stellar moment on my behalf when I found out that my darling toddler son had absconded with the SD card at some point during the morning.
his was the second time he had done it in the space of a week!
I know, I know…don't leave things lying around. The thing is, I don't intentionally leave things lying around…it just happens. I forget.
Posts Worth Reading
Anyway, there I was in a flat panic because HOW was I going to film my vlogs without an SD card?!
Sure, I could use my phone, but I'd rather have no vlog than a vlog with useless looking footage.
Then my husband came to the rescue. He bought me a brand new SD card, that is apparently fancier than the old one that I had.
I have no clue why, except that the transfer rate is faster, or something like that.
What I like, though, is that it is 64Gs, which is substantially larger than my humble 4G SD card that I was previously using.
Hubby saved the day…end of that story.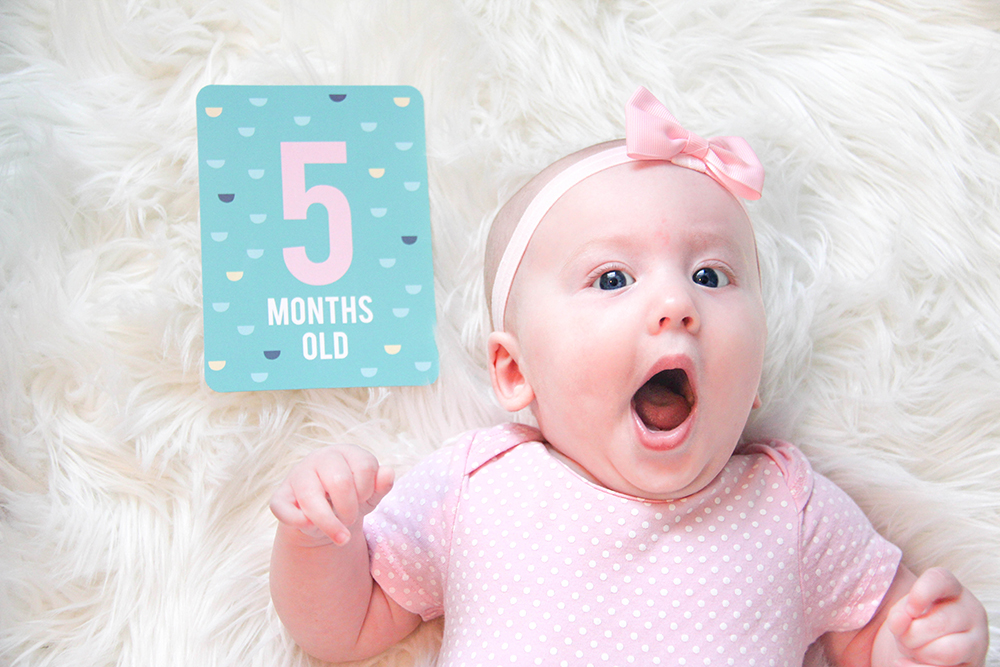 5 Month Baby Schedule:
Old Routine:
7:45 DWT
9:15 Nap
11:15 Feed
12:45 Nap
3:15 Feed
5 Nap
6 Solids
7:15 Feed
7:30 Bath
7:45 Bed
New Routine:
6:45 DWT
8:15/8:30 Nap
10:45 Bottle
12:15 Nap
2:30 Wake
2:45 Bottle
4:15 Nap
5 Wake
5:15 Solids
6:10 Bath
6:30 Bottle
6:45 Bed
Second Child Syndrome
Is second child syndrome actually a thing? I'm sure it must be.
I mean there's middle child syndrome, right?
Whatever.
I'm pretty sure Annie is being subjected to second child something, anyway.
You'll see in the video that we started solids with her. Well, I'm a useless mother this time around.
With Jack, I was all excited about giving him fresh, homemade baby food.
It was all about nutrition and wholesomeness.
Poor Annie. She was hungry. She was crying when she saw us eating. Her eyes were GLUED to every mouthful that we consumed.
So, I decided she could try some solids.
Nothing too crazy. Just a taste, and really just to get her used to the motion of putting stuff in her mouth and eating it.
Problem was, I no longer had a food processor. So, you know what? She got processed, store bought baby food.
Great mum I am. Ha!
Thankfully, a food processor is on its way, and Annie will be getting good, homemade food.
Some of it might even be straight out of our veggie garden!
What We're Loving:
Dribble bibs!
She is a drooling mess at the moment as she works on getting her first tooth out.
Annie has started teething much earlier than Jack ever did. Fun times.
Dribble bibs, however, are saving her outfits from being soaked through. I have some that I've made, but I also like these ones too. 🙂

Play Gym
I looooooove her play gym, and so does she!
I either lay her down underneath it, or I put her in her bouncer, and then scoot the play gym over her that way.
It is yet another tool in our arsenal of "how to keep a 5-month-old entertained".

Spoons
Not only are they just the right size for a tiny baby mouth, but Annie also loves to hold onto them and chew.
They're kind of like a feeding utensil and teether all-in-one. 🙂

I think in the next month or so I'll be purchasing a Jolly Jumper.
The one I had for Jack was a hand-me-down, and pretty much fell apart by the time he was done with it.
What other baby toys did you love for your little ones at this age? Let me know in the comments below. 🙂
That's all for Annie this month. Make sure you watch the video for a full update and subscribe in order to not miss any of my videos.
Until next time!
How useful was this post?
Click on a star to rate it!
Average rating / 5. Vote count:
We are sorry that this post was not useful for you!
Let us improve this post!
Thanks for your feedback!
Hi! I'm Christine. I am a former registered nurse, turned stay-at-home mom, turned work-at-home mom!
Motherhood has always been my passion and blogging has only added to that and given me a creative outlet to share about the things I love.
As my blog has grown, my desire to share the knowledge of what makes my life less stressful, simplified, and more fulfilled has become one of my driving forces.
I have a heart for mothers that feel as though they are just existing from day to day and are longing for more. You can find out more about me and my family over on my 'About Me' page.
As well as the abundance of posts you'll find on my blog, you can also find me over at Today Parenting.