3 Things We Love About This 12-Month Old Baby Schedule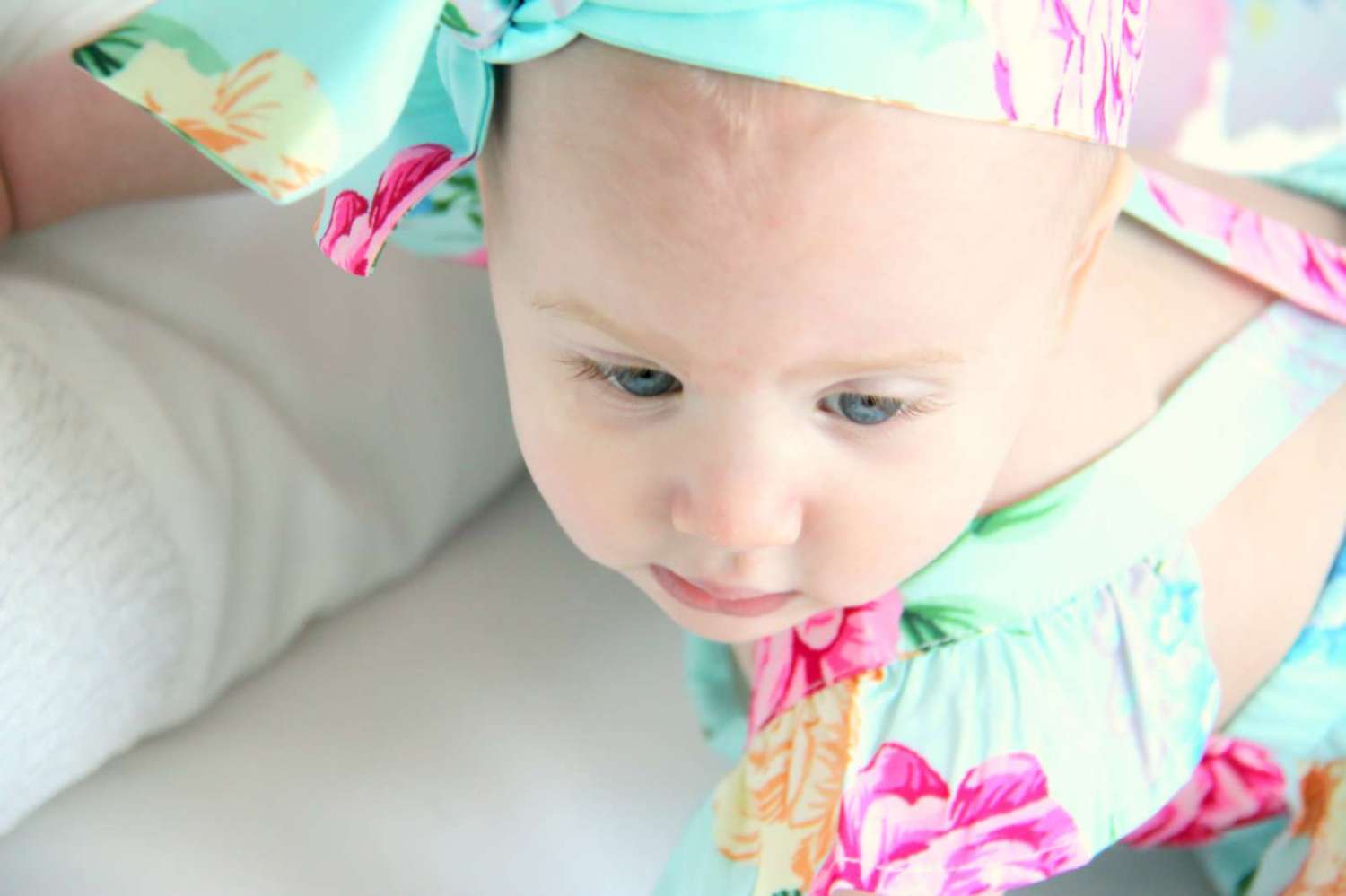 This post may contain affiliate links. As an Amazon Associate I earn from qualifying purchases.

Hey, friends!
Annie turned one a little while ago (the 13th of October to be exact) and I've been totally behind the ball game with getting her update posted.
But, here it is in video form.
I also wanted to share with you the three things that we're currently loving about her schedule, and I'll be sure to post those below too!
*this post contains affiliate links
There's something about reaching the 12-month point that is freeing.
Bottles are often dropped and naps change.
However, I've found with both of my children that it can be a time of rocky transitions in the sleep department. It's as though they no longer require as much sleep as a baby but aren't quite ready for the toddler schedule yet.
It requires a lot of patience as a parent but it is just a phase.
Before going any further, here is what her routine currently looks like:
Her Schedule:
7 DWT (desired wake time)
8 Breakfast
9-10 Nap
10:30-11:30 Independent Playtime
12 Lunch
1-3 Nap
4:30 Bath
5:30 Dinner
7 Bed
Once the horrendous wonder week finally ended, Annie settled nicely into this routine and we've been loving it ever since.
Here are three things in particular that we're seriously enjoying:
1) No Bottles!
Annie was completely weaned off of bottles by her first birthday.
It was a slow and gentle process that took about 6 weeks to accomplish.
She now has a sippy of cow's milk first thing in the morning and then just water for the rest of the day.
As much as we had gotten into a good routine with bottle feeding, I was happy to be able to clean them for the last time and put them away.
Read –> 5 Tips To Make Formula Feeding Easier
Read –> Why I Chose Formula Over Breastfeeding
It's also nice not having to have the extra stuff to have to take when we go out, and of course, saying goodbye to the cost of the formula is always a pleasure.
After searching high and low for the perfect sippy cup, I finally found the b.box and couldn't be happier with it!
No spilling and she can tip it whichever way she wants and still get it to work. 🙂
It's simple and isn't made up of too many fiddly parts. I also like that you can buy replacement straws which are very affordable.
I usually just put it through the dishwasher, but when I did feel the need to clean the straw I used the cleaner brush that comes with the straw replacements.


2) Independent Playtime
We had been working on this seriously since about 9 months, but between bouts of teething, sleep regressions, and wonder weeks, it didn't settle until now.
However, she is a champ at independent playtime!
In the video, I mentioned that she was doing it for 45mins but she's now at 1 hour and is perfectly content during that time.
Independent playtime is probably one of my absolute favourite parenting tools.
Not only does it allow me some time for myself, but it is so beneficial to my kids as well!
They learn to be content in their own company, play for long periods without the need for tv, allow their imaginations to grow, and it helps with separation anxiety.
It's a win for everyone!
If you're curious about independent playtime, then check out this post I wrote about it ———> How To Get Your Child To Play Independently.
3) The Afternoon Nap
Sweet hallelujah! I am beyond pleased that she is finally back to napping like a champ.
It was a rough month with short or non-existent naps, but with persistence and a little flexibility, we made it through.
She now takes a short morning nap (which I wake her from to preserve the afternoon one) and a two hour afternoon nap.
The afternoon nap coincides with her big brother's, so this mama gets a lovely chunk of downtime all to herself.
I've worked hard to make sure that both my kids are napping at the same time for at least an hour during the day. When you have two kids so close in age it really is a necessity.
At least it is for me in order to maintain my sanity!
You can read more about my tips to make that happen here –> How To Make Sure Your Kids Nap at the Same Time
After coming back to update this post I realised that it actually wasn't long and we moved to just one nap.
You can read about how we navigated that transition in a post that I wrote on the subject –> How To Drop To One Nap Without Losing Your Mind
I had quite a difficult time transitioning Jack to one nap and I was determined to do it differently this time around.
Thankfully, we had a much better experience!
Happy Birthday!
We had a beautiful birthday party for Annie.
We don't do big parties every year but I think it's fitting to make a significant celebration of making it through the first year.
Related: 11 Unique Kids Party Entertainment Ideas
It was a family affair on a beautiful sunny day. I was really hoping the weather would cooperate because our living area is not super large and we were expecting a large crowd.
Thankfully, the sunshine abounded and we had a lovely outdoor afternoon tea. I was able to live out all my Pinterest dreams and go crazy with vintage styling and pretty cakes!
Our little girl was surrounded by those that love her dearly and was spoilt with some beautiful gifts.
I will forever be thankful to have so many people in our lives that are willing to love our children and make an effort to invest in their lives and the building of their characters.
---
Our little Annie is super spunky and such a joy! We couldn't be more grateful to have her in our lives.
Until next time!