29 Week Pregnancy Update: Prenatal Depression?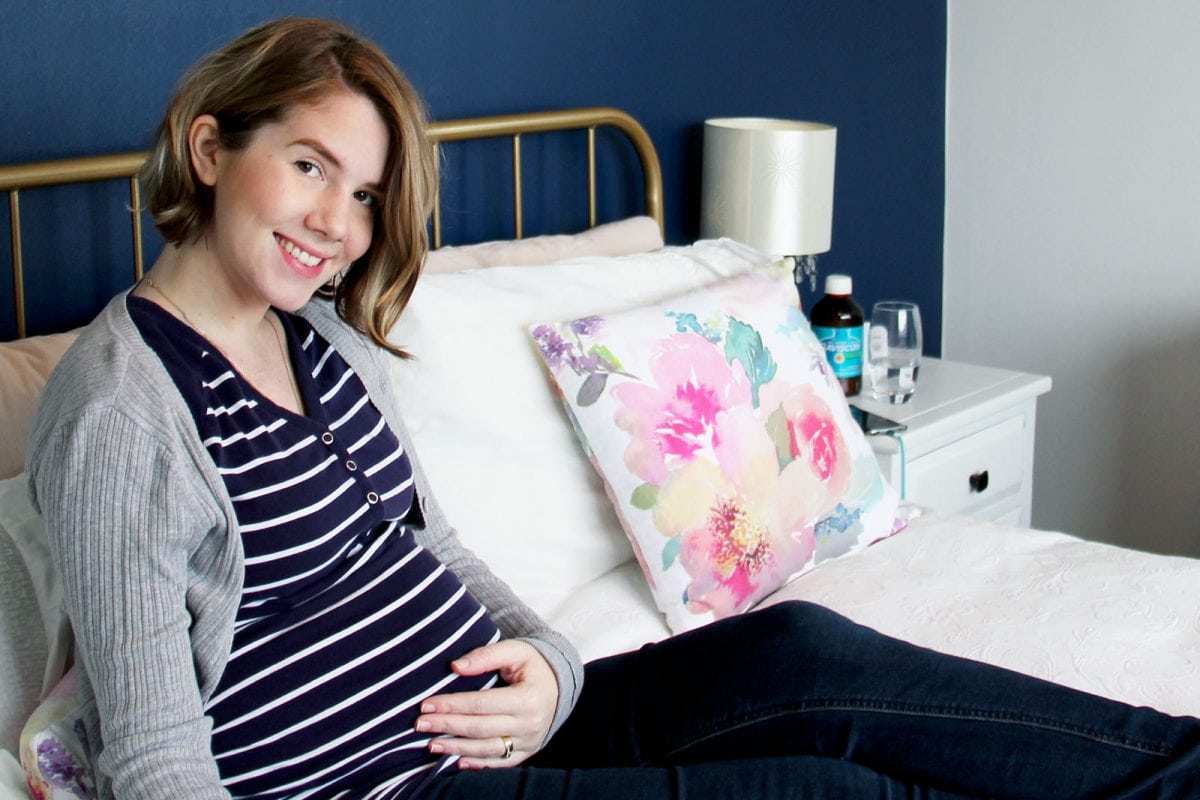 This post may contain affiliate links. As an Amazon Associate I earn from qualifying purchases.

Well, what can I say? Week 29 has been a rollercoaster.
I've had a couple of really great days. I've also had a couple of really dark days.
And then I've had days somewhere in between.
This week has been a good week in the sense that it has opened my eyes to some things that I hadn't been seeing previously.
So, read on for my thoughts on being 29-weeks pregnant.
Prenatal Depression?
I'm just going to jump straight into it.
I think I'm experiencing a certain amount of prenatal depression.
The feelings I've had go beyond pregnancy emotions and hormones. They are deep, often illogical, and beyond my control.
I'm not in the worst place I could be, but I can feel myself sliding. I keep thinking I'm over it but then a dark day will come out of the blue and I literally can't function.
Last week I mentioned that I was feeling tearful on a daily basis. That hasn't really changed.
This week I experienced what I guess I would describe as 'brain fog'. I just couldn't think straight or concentrate.
And then there were the really dark moments when I felt so dreadfully sad and broken. Like I didn't even recognise who I was.
And I'm scared that these feelings will continue.
Most of all, I'm scared that my sweet baby girl will arrive and I'll resent her because of how much I'm struggling.
I don't regret my decision to have her and I love her fiercely. There are times, however, where I curse myself for not being content with the two children that I already have.
Why did I choose to put myself through this?!
But I know that isn't the healthy me speaking, which is why I'm going to be talking to my midwife about all of this at my next appointment.
That appointment will be the day this post goes live, so if you're reading it then, feel free to say a little prayer for me.
I would be so grateful.
Why is it so difficult to admit?
I had the exact same struggle when I was having difficulties after Annie was born.
Read –> 3 Effective Ways to Overcome Postpartum Struggles
Half the battle was me just admitting that there was something wrong. But why?
I think it's because I'm frightened that I'll seek help and be told that there isn't really anything fundamentally wrong.
Instead, I'm just not strong enough and need to realise that this is just part of pregnancy and life in general.
I know deep down that this isn't the truth, but it's probably why I get so emotional when I broach the subject. Especially with those I love the most.
Taking a Break
Something that I realised was necessary this week was to take a step back from blogging. And oh what insight it has given me!
I had NO IDEA how much I was working.
Seriously.
When I added up the hours I was working on blog stuff it almost totalled a full-time job. And then I was also caring for my two kids, running the house, all while heavily pregnant!
It's no wonder I have been struggling.
Anyway, I've still been working this week but I stripped it back to just doing the bare bones. It has been wonderful and exactly what I needed.
I'm going to use it as an opportunity to really decide what is worth my time as far as work investment and then cull the rest, or at least put some of it on hold for the next 6ish months.
Nesting
On a totally different and more positive note…our new carpets are in!
Guys, it's better than I ever dreamed.
I'm not sure if it's the actual carpet or just because we lived without anything decent for such a long time. Regardless, my house feels clean and finished which is totally spurring on my nesting.
I've washed almost all of the baby clothes and have begun sorting the drawers and wardrobe. I did get super sentimental when I was going through the tiny baby grows that both Jack and Annie wore when they were tiny newborns.
I'm truly looking forward to those first few weeks when I know this baby is going to be soft, squishy, and primed for sleepy snuggles.
The nursery doesn't need an awful lot done to it now and it should be finished off by the end of September.
My goal for having everything prepared for her arrival is week 36. That falls in the first week of October, so I've got about 7 weeks to go.
I'm also feeling the need to deep clean everything, so I'm trying to pace myself and just do a little day by day.
Pain
I'm not sure if it's because the mental health issues have been such a big deal this week or what. But, I've been coping with the pelvic/SPD/sciatic pain alright.
Read –> How to Cope When You Have Painful Pregnancies
Every now and again it'll really ramp up in the evenings but it hasn't been disturbing my sleep too much.
I will admit that walking any distance really kills my back and pelvis. So, I keep it to a minimum.
It could be coincidental but since I've started working at my desk more than on the couch I have found the pain to have decreased in general.
Swelling
So last week I accidentally dropped an empty glass bottle of Gaviscon directly on the top of my foot.
I just about cried from the pain.
Besides the obvious bruising that resulted, my foot and calf actually swelled up a bit and I was unable to wear any kind of shoe that covered the top of my foot.
After about 4 days everything was back to normal and I thought that the swelling would disappear.
However, I still notice it every now and then.
I've also noticed it in my hands. They don't feel swollen, but my rings are leaving indents now.
Contractions
I always get intense Braxton hicks contractions during my pregnancies.
They usually begin at around 12 weeks and just continue to get more and more intense.
This pregnancy has been no different and over the past week I've been having them on a very regular basis. Sometimes they become painful but only because they're pulling my ligaments which are already tender.
Something different that I've experienced this time around are genuine contractions.
They're not regular, but they hurt and I can feel them wrapping around my lower abdomen and back. Sometimes changing position helps, but generally, I've just had to wait for them to go away.
I know that they say not to worry if they're not regular, but with both of my labours, my contractions were never regular.
And with both of my previous labours, I only had 3 hours of active labour before my babies were born.
Because I've had such quick labours in the past, it makes me nervous. I don't want to leave anything too long in case I actually am going into labour and then they can do nothing to try and stop it.
So, that's another thing that I'm adding to my list to talk to my midwife about.
---
That's the end of the update for this week.
Reflux, unsettled sleep, peeing a million times, and being about as slow as a sloth are all still normal parts of every day.
I am so grateful that our sweet little girl is going to be here soon. I'm also grateful that it will mean the end of all these trying physical challenges.
Find all my pregnancy updates by clicking on the image below