24 Week Pregnancy Update: The Importance of a Support System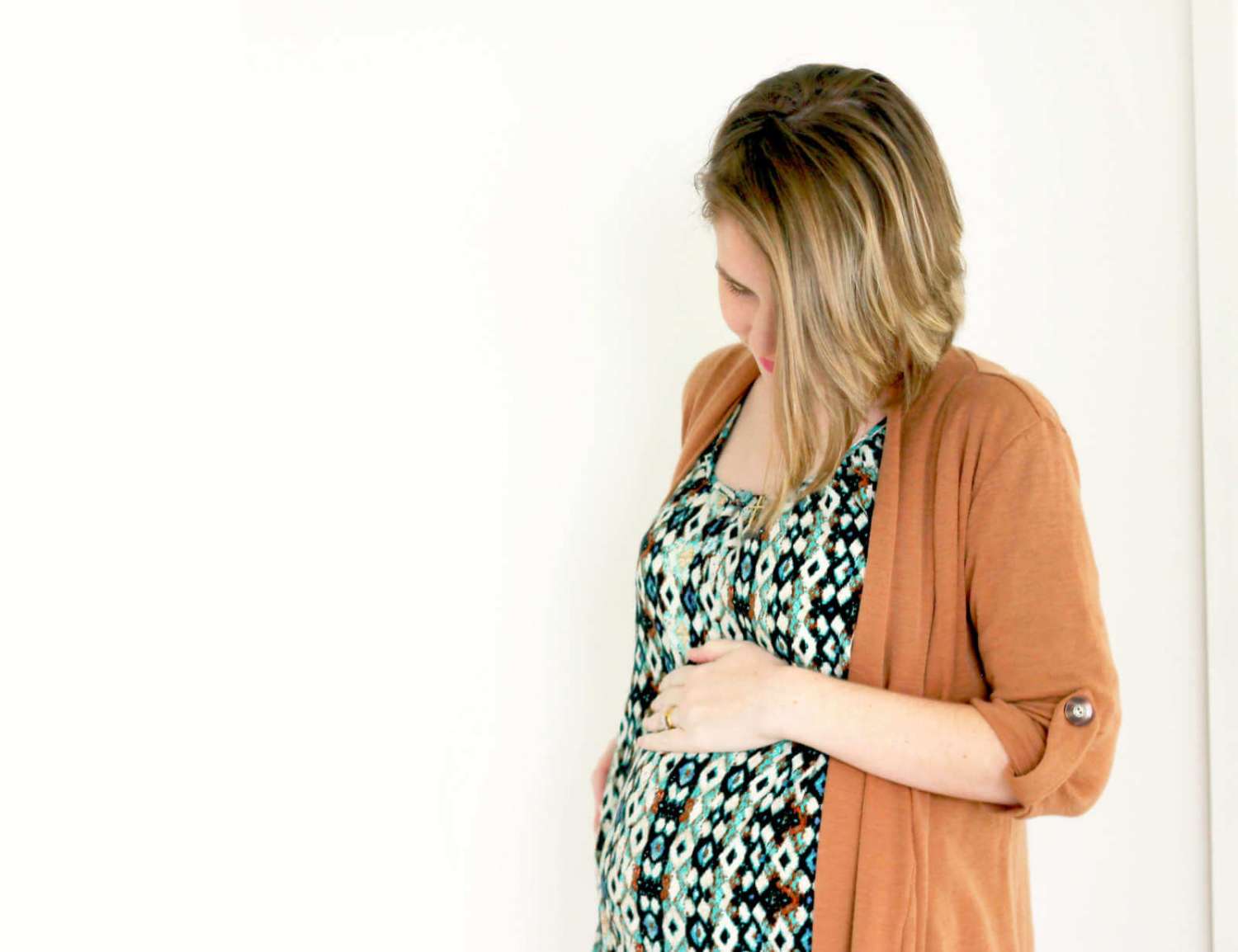 This post may contain affiliate links.

Well, this week was like a rollercoaster.
To be honest, it's not one that I wish to repeat any time soon. My 24 week pregnancy update is made up of some great things and also one of the worst nights/days I've experienced.
Once again, I was reminded of the importance of having a support system for when things go a little crazy and you're not up to your usual abilities.
*this post contains affiliate links
Mama Got Sick
At first, I thought it was food poisoning but it seems like it was/is some sort of stomach bug.
In my last update, I talked about feeling pretty good and having energy levels that were so much better.
That all changed on Saturday when I woke up exhausted.
It didn't make sense because I was sleeping well all night. I spent much of Saturday just resting because I honestly didn't have the energy to do much else.
The fatigue continued into Sunday and then everything turned to custard on Sunday evening.
If you're not aware, we travel to church almost every Sunday. It takes over an hour to get there, and while most weekends we don't mind the trip, there are times it has its challenges.
This was one of those times.
The car ride…
On the way home that evening I suddenly started feeling really ill. Tummy cramps, nausea, feeling cool and clammy.
It was bad. Especially because it was nighttime, raining, windy, and cold.
Let's just summarize by saying it was one of the worst (and most traumatising) trips we've undertaken.
Jack was very upset because I couldn't talk to him. In all honesty, I couldn't do much more than concentrating on making it home.
Thankfully, we arrived back and I pretty much got straight into a hot shower because I was so freezing cold.
It did help relax and warm me up but I continued to feel ill for the rest of the evening.
Pelvic Pain/SPD
The pain I had previously experienced from SPD was kind of blown out of the water this weekend.
For whatever reason, my getting sick only exacerbated it and led to pelvic pain that I hadn't ever experienced before.
Here's Wikipedia's definition of SPD –> Symphysis Pubis Dysfunction
On Sunday night I couldn't stand for more than a few seconds at a time, and walking was a real mission.
I required Shane's assistance to do the most basic of things and every tiny movement was excruciating.
It resulted in a fairly restless night.
Thankfully, it did improve due to one vital thing…
The Importance of a Support System
I watched a really great episode of The Mom's View yesterday and found I kept nodding my head in agreement with what they were saying.
The episode was about loneliness in motherhood.
Read my post about that here –> Postpartum Loneliness | Why It Exists + How To Fix It
One thing that they mentioned was having a support system and reaching out when you need a hand.
They also talked about this mentality that so many see asking for help as a weakness. In actual fact, it is a huge strength as a mother if you can recognise the fact that asking for help will only make your family thrive all the more.
There's this terribly negative habit of women saying unhelpful things like, "Well, I didn't have that option." or, "I just had to cope."
You know what? That's unfortunate, but it doesn't mean you should make it more difficult on those who are struggling now.
Yes, you were strong and brave to get through those challenges on your own, but it doesn't make the woman that asks for help any less strong or brave.
Anyway, with that said, this week I was once again reminded of what a beautiful thing it is to have a support system in place.
My Support System
After my rather awful night on Sunday I hobbled through to the living room on Monday morning and without having to ask, Shane offered to take the day off so I could go back to bed and rest.
To be able to have a proper sick day as a mother is not something every mom has the privilege or opportunity to take advantage of.
However, I was grateful to have that full day of rest.
I spent almost all of it in bed and by Tuesday morning I felt like a new woman. My pelvic pain was almost entirely gone and for the first time in a long time, I actually felt well rested.
I thank God for the husband he has blessed me with!
It's Not Over
Unfortunately, the sickness didn't end there.
I'm actually still not feeling 100% and last night it had me feeling pretty discouraged.
This pregnancy has not been easy as far as health goes. It just feels as though it has been one thing after another.
Both Shane and Annie haven't been well either so we're thinking it's a tummy bug of some sort.
Here's hoping it is shortlived and over soon!
Thoughts On Being Done
People raise their eyebrows when I say this is our last.
In New Zealand, it is not uncommon to have large families. 3+ kids are not at all something that people see as abnormal, especially in the circles I am from.
You'll never please everyone and quite frankly I don't really care about what people think of our family size. However, when I say this is our last, I am often met with comments like "oh, I said that too".
And I get it, things happen.
But, unless something drastic changes, this is indeed going to be our last baby.
I feel a huge amount of contentment about the decision and with this pregnancy being as difficult as it has, my thoughts on the subject have only been confirmed.
I think because I'm so young it seems weird to others that I am finished. But that's just because society has moved away from getting married and having children at a young age.
For the record, Shane and I were married at age 22. Jack was born when I was 23, Annie when I was 24, and this little girl will be here when I'm 26.
Am I young to be saying we're finished building our family? Maybe.
But, I'm also amped at the idea that we're young parents which means we'll still be young when our kids are grown.
The Nursery
This week, I actually did get a few things organised for the nursery despite all the craziness that sickness brought with it.
Her gallery wall is all up and I was able to source a couple of really cute printables from Pinterest. If I can find the links I'll share them here.
Many things in her room have previously been used elsewhere, but somehow it's still looking unique and special.
Her bassinet, her blanket, and the prints that we've put in there are all unique and new to her, so she's definitely still getting the princess treatment. Lucky girl!
---
Another week down, 16-ish more to go.
It's been a wild ride up until this point so who knows what it is that the future holds!
Until next time!
Find all my pregnancy updates by clicking on the image below
How useful was this post?
Click on a star to rate it!
Average rating / 5. Vote count:
We are sorry that this post was not useful for you!
Let us improve this post!
Thanks for your feedback!
Hi! I'm Christine. I am a former registered nurse, turned stay-at-home mom, turned work-at-home mom!
Motherhood has always been my passion and blogging has only added to that and given me a creative outlet to share about the things I love.
As my blog has grown, my desire to share the knowledge of what makes my life less stressful, simplified, and more fulfilled has become one of my driving forces.
I have a heart for mothers that feel as though they are just existing from day to day and are longing for more. You can find out more about me and my family over on my 'About Me' page.
As well as the abundance of posts you'll find on my blog, you can also find me over at Today Parenting.