21 Week Pregnancy Update!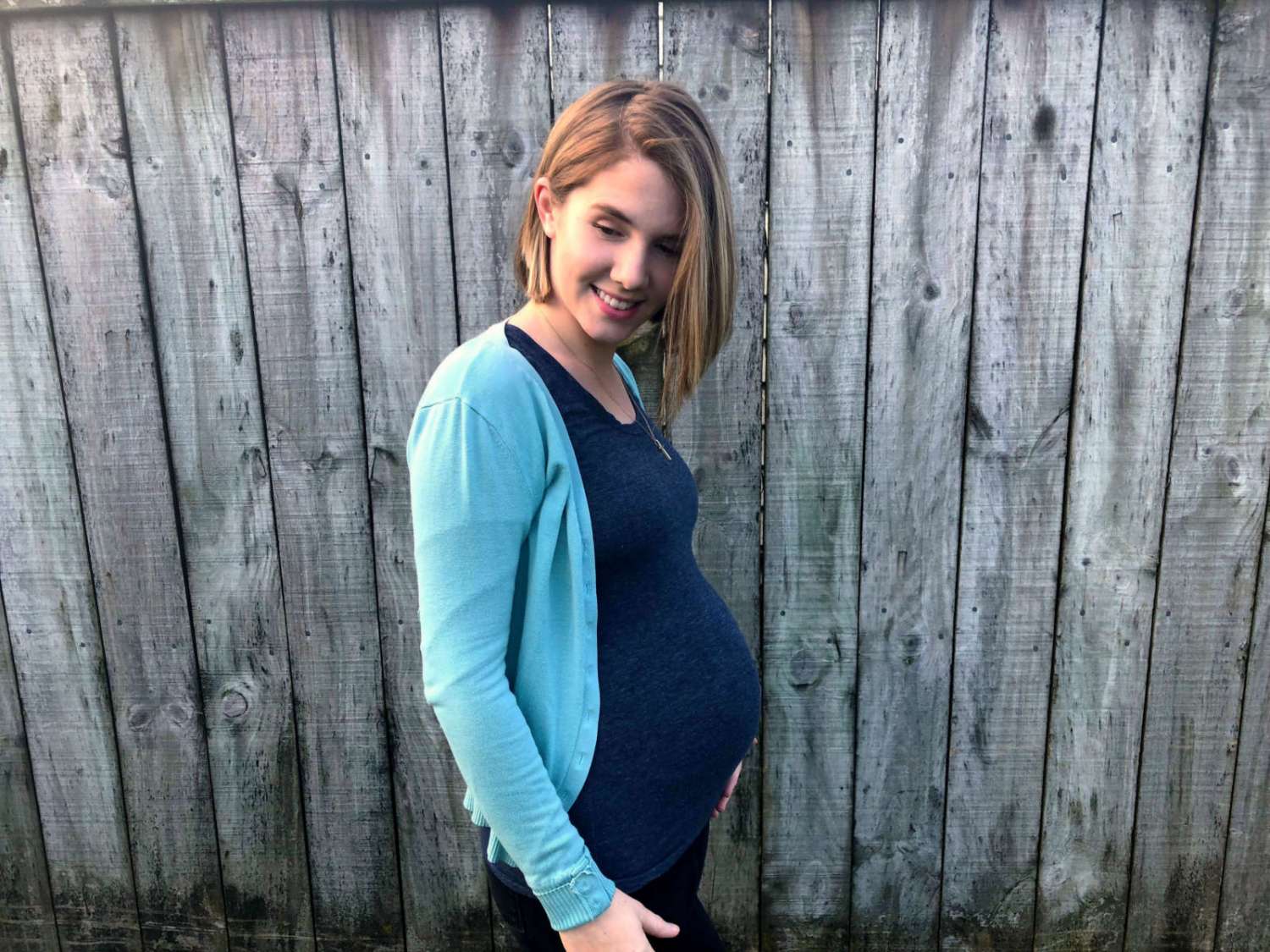 This post may contain affiliate links. As an Amazon Associate I earn from qualifying purchases.
Y'know the pregnancy waddle? Yeah, well I have it…at 21 weeks. Except, I look more like a hobbling 80-year old. Despite the new stride, this week was the first week that I actually felt way more like myself and it felt SO GOOD!
Feeling Healthy!
I finally felt the full effects of having my iron levels where they should be. I was no longer breathless and miserable. I actually couldn't believe exactly how awful having low iron was making me feel. My head is now clear and although I'm still sore and uncomfortable a lot of the time, I can actually function again. My energy levels have returned to what I would consider normal during pregnancy.
Pelvic Pain
I've had issues with this on and off throughout the week. Nearing the end I had terrible sciatic pain. My whole right leg was numb, tingly, and aching. It did ease up, but it tends to return after a day or two. I try to do stretches and they do seem to help. However, nothing helps with the pain I get from SPD. Thankfully, it is at it's worst only in the evenings, overnight, and first thing in the morning. During the day it doesn't bother me much. At night, it is absolute agony to move in bed. The smallest movement sends sharp shooting pains all through my pelvic area. The only way I can describe it is as though my pelvic bones have literally been smashed into pieces. When I move I have actually heard the bones clicking. Blegh!
One thing to be thankful for is that the round ligament pain has eased considerably!
Growth
I wasn't wrong last week when I thought the baby was having a growth spurt. She sure was! Her movements became stronger so that I could feel them from the outside. Not only that but my belly has grown considerably. I can't fit my regular shirts anymore. I've had to dig out my oversized pj shirts from the bottom of my drawers. 😛
Acid Reflux
So. much. better. Like, I still get it every day and multiple times, but it hasn't been as firey or as often. Thank heavens!
Hormones
Generally speaking, I'm doing okay but there were a couple days where I just felt hormonal. I was grouchy and irritated at a lot of things. I do think that the pelvic pain I was experiencing didn't help things much.
The Nursery
The same day we found out the gender I was on Pinterest looking for nursery inspiration. Typically, throughout my whole house, I like to keep things neutral and add colour through soft furnishings and accessories. This baby's room is no different. I'm leaning towards a peach, grey, and white colour scheme and hoping to keep those colours quite muted and 'dusty'. I've started on a crocheted chevron blanket for her. Both of my older children have their own hand-knitted, chevron baby blankets, and I wanted this little girl to have her own as well. 🙂
---
That was 21-weeks. Things were mostly good and I'm so thankful for this sweet little girl growing in my belly. I'm also thankful that I get to have fun decorating another nursery!
Until next time!